Library News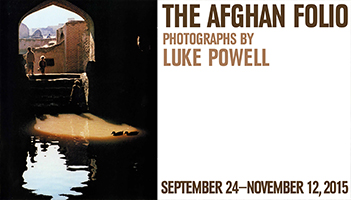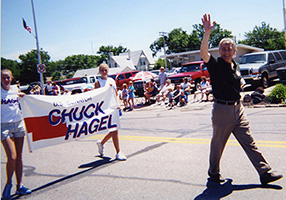 The newest exhibit in Archives & Special Collections at Criss Library gives visitors a glimpse into the life of Chuck Hagel on the campaign trail in Nebraska in 1996 and 2002. When Hagel decided to run for U.S. Senate in 1996 he was virtually unknown to most Nebraskans. As such, Hagel needed to reach out to communities across the state if he intended to win the election. One way Hagel gained support was through local parades and events. This approach helped Hagel win the election and maintain his seat when he ran again in 2002. The photos on display provide a look into the many events, parades, and other local activities that Hagel, his family, his campaign staff, and his volunteers participated in acro ss Nebraska to garner support for Hagel in his two runs for public office.
Database Trials
The Berg Fashion Library
Criss Library is conducting a trial of The Berg Fashion Library from September 10, 2015 through October 10, 2015.
To provide feedback regarding this product: Feedback Form
For further information, please contact the trial coordinator: Katie Bishop