Library News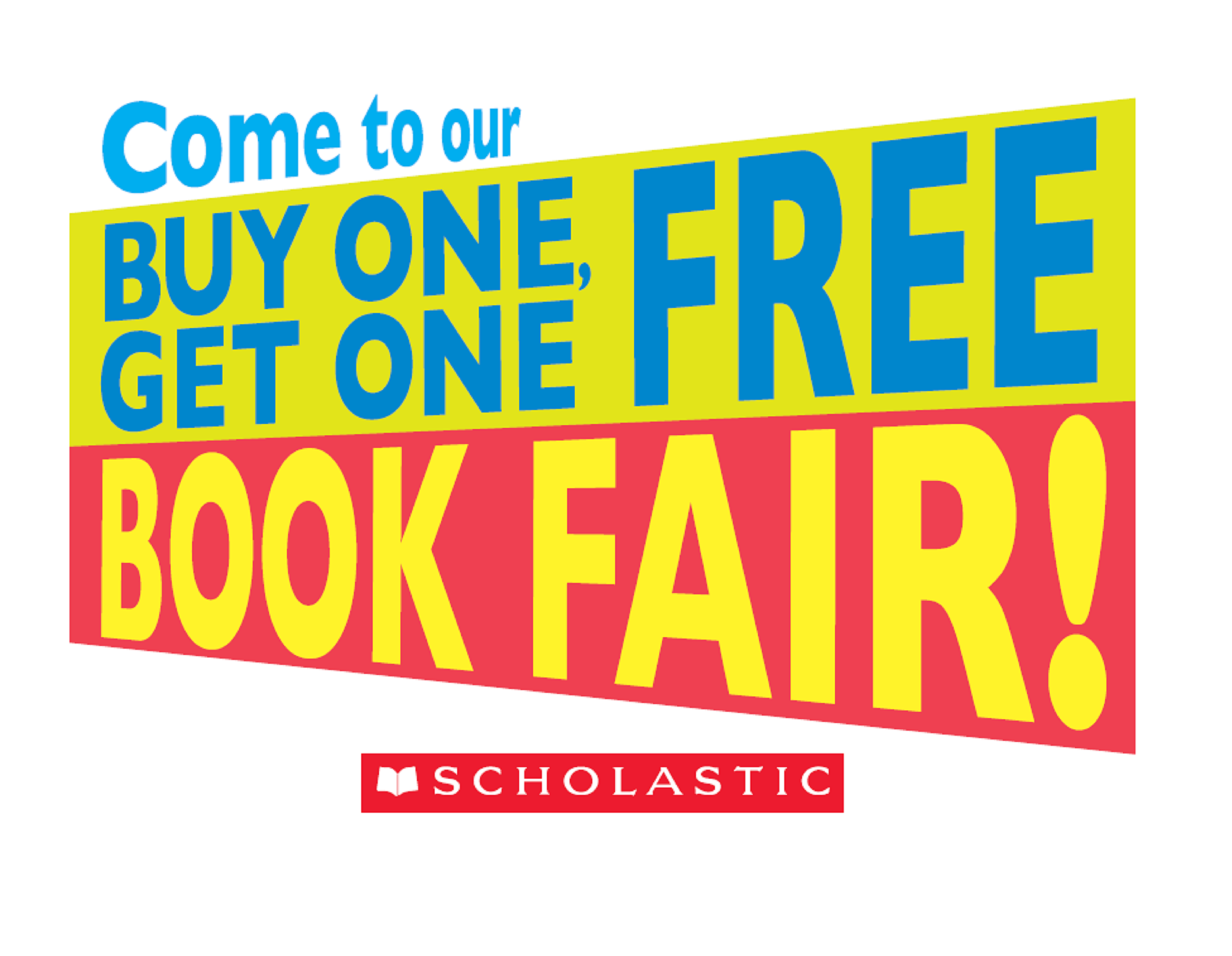 Criss Library and the UNO Library Friends will host a "Buy One, Get One Free" Scholastic Book Fair on Tuesday, April 21, and Wednesday, April 22, from 9 am to 6 pm. For every item purchased, customers can choose a second book of equal or lesser value for free. The UNO Honors Program supports Liberty Elementary School, and books may be purchased and donated to the school's literacy program. Proceeds will benefit the UNO Criss Library Juvenile Book Collection. For more information, contact event organizer Melissa Cast-Brede at 554.3130 or mcast@ unomaha.edu.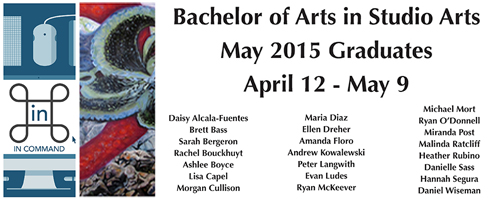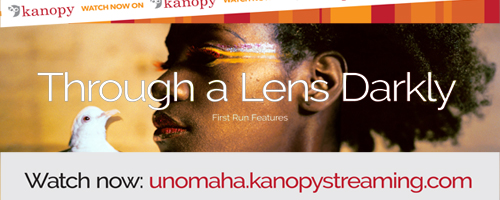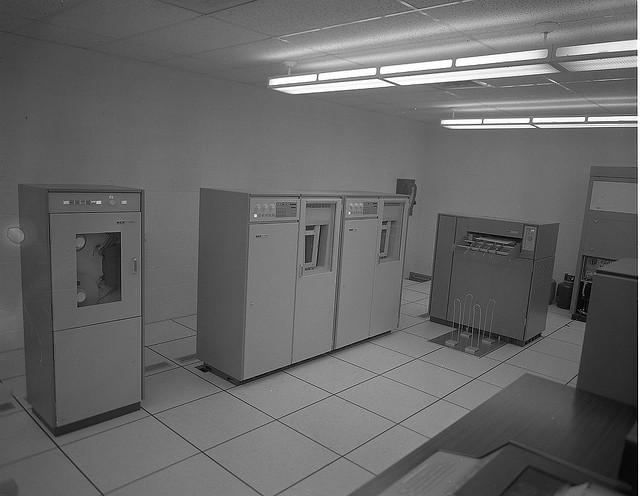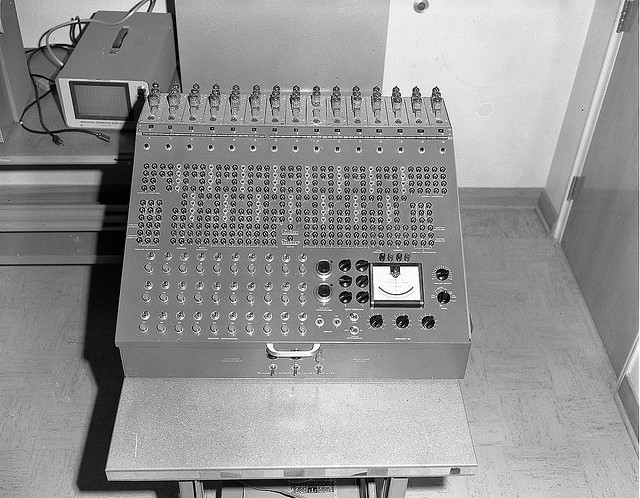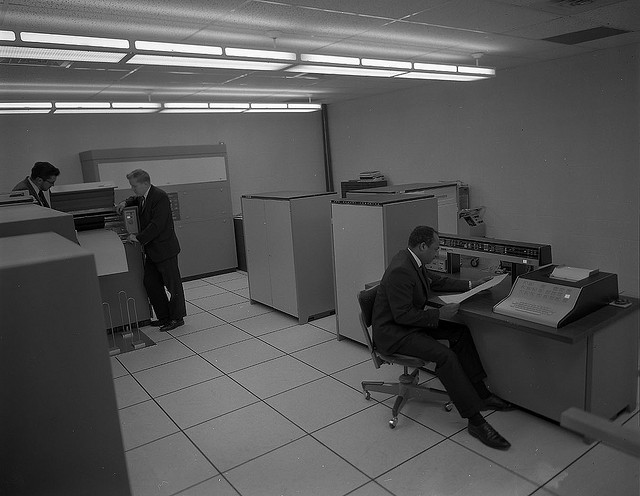 Learn about the University of Nebraska at Omaha's early computing years in this display. Through photographs and documents you will get a sense of what computers were like when they took up the better part of rooms rather than fitting in our backpacks and pockets.
SCOLA / Language Learning Center
The SCOLA / Language Learning Center is a unique, barrier-free language learning center featuring live SCOLA programming from around the world. The SCOLA broadcasts are available on the second (main) floor of the library. The library now has Mango Languages, an online language learning resource for on and off campus use. Mango Languages provides conversational practice through simple and effective self-paced lessons. In addition to Mango Language, the Criss Library has expanded the language learning software available through Transparent Language. The new Languages of the World software supports language learning in 76 languages. Transparent Language also provides Before You Know It and Learn Language Now. All of the Transparent Language software can be accessed on the first floor computers numbered 59-63.
SCOLA Language Learning Center Website
SCOLA is a non-profit educational organization that receives and re-transmits television programming from around the world in native languages. Programming includes "Insta-Classes" with each lesson combining video and audio clips with transcription and translation, quizzes, and vocabulary; live videostreams; world radio; photographs; and other cultural enrichment. Over 120 languages are available through Streaming Video Broadcasts and/or Insta-Classes.
Some programming requires additional software which is available for download free from the internet.
Login information:
Web-Based Language Learning Resources
Mango Languages helps you learn through real native conversations in effective, self-paced lessons. The following languages are offered: Brazilian Portuguese, Spanish, Japanese, French, German, Italian, Greek, Russian, Mandarin, Chinese, ESL Polish, ESL Spanish, and ESL Brazilian Portuguese. The database is accessible via all library workstations and remotely to affiliated users.
Live Mocha is a free, web based language learning solution integrating online instructional content with a global community of language learners. English, Spanish, French, Hindi, German, and Mandarin Chinese languages are available.
FSI Language Courses are developed by the Foreign Service Institute and are freely available in the public domain. These are courses created by the US government and are not affiliated with any government entity. Their purpose is to foster language learning and users may select thirty-four languages.
The Language Learning Library is a language learning portal offering highly relevant and useful language learning related resources for Chinese, French, German, Italian, Japanese, Portuguese, Russian, and Spanish languages. The Language Learning Library was created to meet the needs of both teachers and students alike with grammar, alphabets, pronunciation guides, cultural resources and much more.
Transparent Language Learning Programs
During renovation, the Transparent Language software programs described below are available on first floor workstations numbered 59 through 63 and are accessible only in the library.
Languages of the World, a product of Transparent Language, now provides self-paced immersion experiences to develop vocabulary skills as well as reading and listening skills in seventy-six languages.
Before You Know It is a product of Transparent Language and it is designed to provide engaging and effective vocabulary building exercises—a fundamental first step in language acquisition. Fifteen Languages are available.
Learn Language Now immerses language learners in a foreign language and provides self-paced opportunities to read, write, listen and practice speaking. Exercises are based on real-life scenarios making the language and culture come alive. The immersion environment consists of foreign language texts, translations, grammar information, and native speaker sound, with many accompanied by videos or illustrations. Fifteen languages are available