Library News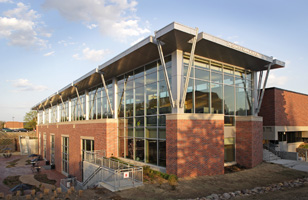 ALERT: UNO Criss Library & the Library Café schedule changes for Fall Break.
The Library Café will be closed October 18 -19th and open Mon., October 20th & Tues., October 21st from 10:00am until 2:00pm of Fall Break. During this time, service is available in Milo Bail Student Center Food Court.
UNO Criss Library hours on Sunday, October 19, will be Noon until 9:00pm, and hours for Monday, October 20 and Tuesday, October 21, will be open from 7:00am until 9:00pm.
ALERT: Campus will be testing the UNO Criss Library fire alarm system on Friday, October 17, 2014 for approximately 3 hours. We do not have a start time for the testing, only that it will be done on that date. The test will be both audible and visual, so it's going to be loud. There will be multiple alarm resets in order to test all of the sensors throughout the building.

Criss Library is conducting a trial of Kanopy Streaming Service October 14 through November 14, 2014. Submit a Feedback Form to provide feedback regarding this product. Kanopy offers a broad selection of over 26,000 streaming films and documentaries from 800 producers, including Media Education Foundation, Criterion Collection, PBS, California Newsreel, HBO, Kino Lorber, First Run Features, BBC, Documentary Educational Resources, Roland Collection, MVD, Seventh Art, Psychotherapy. net, Symptom Media, and many more. For further information, please contact the trial coordinator: Rene Erlandson


October is American Archives Month and Criss Library's Archives & Special Collections is marking the occasion with new exhibits, online access to finding aids for collections, and more throughout the month. To search or browse Archives & Special Collections' finding aids visit http://l.unomaha.edu/ASCaids. Contact Archives & Special Collections at unoasc@unomaha.edu for more information or to discuss your research project.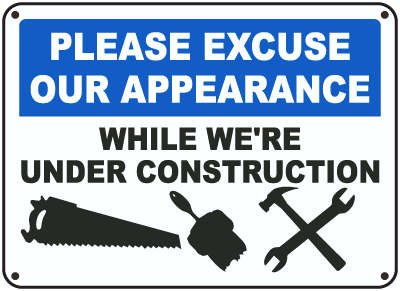 Criss Library will be undergoing a limited remodel that will last through approximately Mid-November. Remodeling will occur on the 1st and 2nd floor. When all the noise is finished and the dust settled Criss Library will have three new spaces for patrons to enjoy. Archives & Special Collections will have an updated space on first floor. Second floor will be home to a New Classroom and the expanded Creative Production Lab. The library will be open during construction, so please pardon this temporary inconvenience.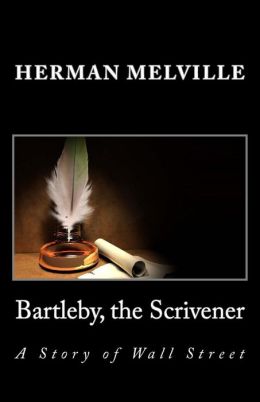 O Pioneers! (Kindle or ePub) Willa Cather's first great novel, is a work in which triumph is inseparably entangled with tragedy, a story of people who do not claim a land so much as they submit to it and, in the process, become greater than they were. ...Or, Herman Melville's tale of corporate discontent, Bartleby, the Scrivener (Kindle or ePub), tells the story of a quiet, hardworking legal copyist who works in an office in the Wall Street area of New York City.  One day, Bartleby declines an assignment with the inscrutable "I would prefer not," the  utterance of this remark sets off a confounding set of actions and behavior, making the unsettling character of Bartleby one of Melville's most enigmatic and unforgettable creations.
SCOLA / Language Learning Center
The SCOLA / Language Learning Center is a unique, barrier-free language learning center featuring live SCOLA programming from around the world. The SCOLA broadcasts are available on the second (main) floor of the library. The library now has Mango Languages, an online language learning resource for on and off campus use. Mango Languages provides conversational practice through simple and effective self-paced lessons. In addition to Mango Language, the Criss Library has expanded the language learning software available through Transparent Language. The new Languages of the World software supports language learning in 76 languages. Transparent Language also provides Before You Know It and Learn Language Now. All of the Transparent Language software can be accessed on the first floor computers numbered 59-63.
SCOLA Language Learning Center Website
SCOLA is a non-profit educational organization that receives and re-transmits television programming from around the world in native languages. Programming includes "Insta-Classes" with each lesson combining video and audio clips with transcription and translation, quizzes, and vocabulary; live videostreams; world radio; photographs; and other cultural enrichment. Over 120 languages are available through Streaming Video Broadcasts and/or Insta-Classes.
Some programming requires additional software which is available for download free from the internet.
Login information:
Web-Based Language Learning Resources
Mango Languages helps you learn through real native conversations in effective, self-paced lessons. The following languages are offered: Brazilian Portuguese, Spanish, Japanese, French, German, Italian, Greek, Russian, Mandarin, Chinese, ESL Polish, ESL Spanish, and ESL Brazilian Portuguese. The database is accessible via all library workstations and remotely to affiliated users.
Live Mocha is a free, web based language learning solution integrating online instructional content with a global community of language learners. English, Spanish, French, Hindi, German, and Mandarin Chinese languages are available.
FSI Language Courses are developed by the Foreign Service Institute and are freely available in the public domain. These are courses created by the US government and are not affiliated with any government entity. Their purpose is to foster language learning and users may select thirty-four languages.
The Language Learning Library is a language learning portal offering highly relevant and useful language learning related resources for Chinese, French, German, Italian, Japanese, Portuguese, Russian, and Spanish languages. The Language Learning Library was created to meet the needs of both teachers and students alike with grammar, alphabets, pronunciation guides, cultural resources and much more.
Transparent Language Learning Programs
During renovation, the Transparent Language software programs described below are available on first floor workstations numbered 59 through 63 and are accessible only in the library.
Languages of the World, a product of Transparent Language, now provides self-paced immersion experiences to develop vocabulary skills as well as reading and listening skills in seventy-six languages.
Before You Know It is a product of Transparent Language and it is designed to provide engaging and effective vocabulary building exercises—a fundamental first step in language acquisition. Fifteen Languages are available.
Learn Language Now immerses language learners in a foreign language and provides self-paced opportunities to read, write, listen and practice speaking. Exercises are based on real-life scenarios making the language and culture come alive. The immersion environment consists of foreign language texts, translations, grammar information, and native speaker sound, with many accompanied by videos or illustrations. Fifteen languages are available