Library News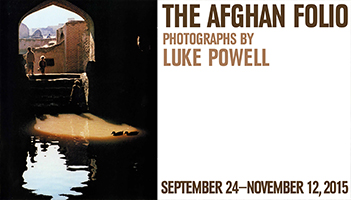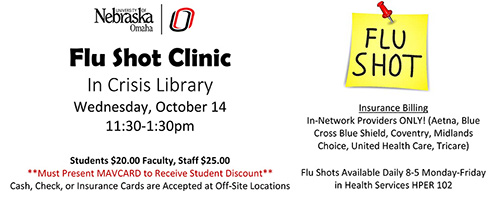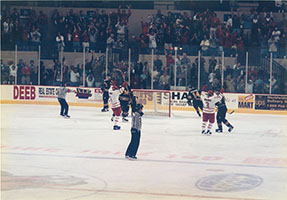 Relive the excitement of UNO Hockey in Criss Library Archives & Special Collections! UNO began its NCAA Division I hockey program in the fall of 1997. The first Maverick hockey contest was on October 17, 1997 at the Omaha Civic Auditorium – a 3-2 loss to the University of Manitoba Bisons. The display includes memorabilia from the first game including a game-worn jersey from the first Maverick to score a goal, programs, tickets, and photographs along with a signed puck, cowbell, and programs signed by the 2015 Frozen Four Mavericks Hockey team. Video clips from the game can also be viewed in the lobby of Archives & Special Collections.
Relive UNO's first NCAA Division I Hockey game! Criss Library will replay UNO's sold out 1997 exhibition hockey game against the University of Manitoba on Saturday, October 17th at 1:30pm to mark the first hockey game at Baxter Arena. Memorabilia including a game-worn jersey, photographs, programs, & more will also be on display in Criss Library Archives & Special Collections.
Free & open to the public. Light refreshments will be served.
For more information, contact Amy Schindler at acschindler@unomaha.edu, 402-554-6046.
Scheduling Library Tours, Instruction, & Reserving Lab Space
Library Instruction Labs are located on the first (rooms 107 and 112) and second (rooms 231 and 232) floors of the library. The Instruction Labs are used for Information Literacy and other Library-related Instruction as well as public lab space for library users.
Scheduling:
Reservations for library instruction may be made via the online form or by contacting Jon Minkner at 402-554-3003.
Two weeks notice is desired to reserve either classroom for library instruction classes.
Library tours are ideal for students new to UNO and anyone interested in learning more about the Library. All tours begin at the Main Service Desk, located on the second floor. Tours are available by appointment, please inquire at one of our Service Desks (402) 554-2661, (402) 554-3206 or via Ask-A-Librarian.
For information, see instruction lab policies or contact Jon Minker or Nora Hillyer