Library News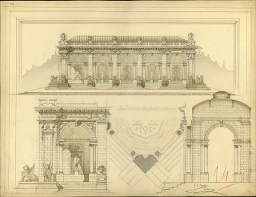 On display on the first floor of Criss Library is the new exhibit, "The Architectural Studies of H. A. Raapke," featuring works produced during H. A. Raapke's student years, circa 1899-1907. Many of these drawings were part of his coursework for two schools in Paris: Altier Préparatoire D'Architecture and École Nationale des Beaux-Arts.
Sixteen of Raapke's original drawings are on display in the windows of the Archives and Special Collections area of Criss Library. The exhibit will run through the end of April 2016. All 59 extant drawings in the library's collection may be viewed in the Criss Library Online Exhibit space at http://unomaha.omeka.net/exhibits/show/raapke.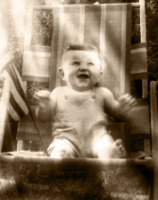 On display in Archives and Special Collections at Criss Library is Charles Timothy Hagel: A Life in Photographs, a biographical exhibit spanning the life of U.S. Secretary of Defense and U.S. Senator Chuck Hagel. A more in-depth version of the exhibit with some different photographs can be viewed online at: http://hagel.omeka.net/exhibits/show/chuckhagelbiography.
This exhibit coincides with the opening of the first portion of the U.S. Senator Chuck Hagel Archives to the community. Researchers may now browse and search inventories of Hagel Photographs, Artifacts, Grant Files, and Schedules in the Archives and Speical Collections database at http://unomaha-public.lyrasistechnology.org/repositories/4/resources/508.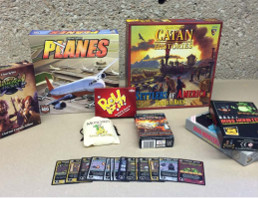 Game Night at Criss Library will be onFebruary 21 from 6-9pm! Game Night will continue on the 3rd Sunday of each month throughout the rest of the semester! Bring your own board games, or use ours. Everyone is welcome, so mark your calendars, and bring a friend! If you have questions, contact Claire Chamley at cchamley@unomaha.edu.

On Sunday February 21, from 6:00AM-12:00PM, some services, such as the library website and access to databases may be unavailable during this time. All services are scheduled to be restored on or before noon on the 21st.
Fax & Scan
Fax Service
Outgoing fax service is available at the Main Floor Service Desk. Price are $1.00 per page for local faxing, long-distance is $2.00 for the first page and $1.00 for each additional page. International faxes are $4.00 for the first page and $1.00 for each additional page. The following Nebraska cities: Bennington, Elkhorn, Fremont, Gretna, Springfield, Valley, Waterloo; Iowa cities: Carter Lake, Council Bluffs, Crescent, Glenwood, Mineola, Missouri Valley, Silver City, Underwood; and 1-800 or 1-888 numbers are all considered local calls, and there is no charge for on-campus faxes. Incoming faxes are not accepted.
Fax Services on the Web
Can't make it in to the Library? You can try one of these web-based fax services: Faxzero (http://faxzero.com) is free or pay to use EFax (http://www.efax.com), Send to Fax (http://www.send2fax.com/), and MyFax (http://www.myfax.com).
Microfilm/Microfiche Readers/Scanners
Three microfilm/microfiche reader/scanners and one microfiche/card reader/scanner are available east of the microfilm filing cabinets on first floor. These units can scan microfilm/fiche and send images to the print station for $0.07 per page using your MavCard ID/guest print card. Images can also be stored on your personal storage device or emailed.
Scanners
Two scanning workstations are located east of the Main Service Desk on the second floor. These workstations are equipped with the most recent versions of Adobe Photoshop (for image scanning) and OmniPage Pro (for text scanning). Both scanning workstations feature flatbed scanners, allowing for scanning sizes up to 8.5" x 11" as well as the scanning of slides and film negatives using specialized adapters.second floor, north-east of the service desk, are available for disability access.