Library News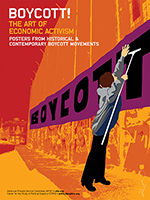 "Boycott! The Art of Economic Activism," a traveling poster exhibition highlighting historical boycott movements from the 1950s to the present, will be on Display August 20 - September 20 at University of Nebraska at Omaha Criss Library's Osborne Family Gallery.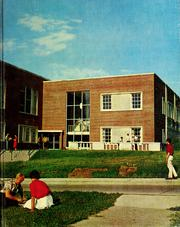 The University of Nebraska at Omaha yearbook or annual went by several names, beginning as the Gateway in 1915 and then becoming the Omahan, Tomahawk, and Breakaway before ending as the Maverick in 1973-1975. Through the yearbooks themselves, the exhibit highlights the university's response to World War II; images of the growing and changing campus, especially Arts & Sciences Hall; and changes in the content and appearance of the yearbook. The exhibit in Archives & Special Collections marks 100 years since the publication of the university's first yearbook and the free online access to UNO's yearbook first available in 2015 from Criss Library.
The current exhibit in Archives and Special Collections has a display of Afghan Art dating from the 1st century B.C.E. to the present. Items on display reveal information on Greco-Bactrian art, contemporary art, popular art, and miniature paintings by Bihzad, a famous Afghan painter from late 15th and early 16th centuries. Also included in the display are handmade pottery works from Afghanistan, produced in Istalif, a small town north of Kabul during the mid-twentieth century.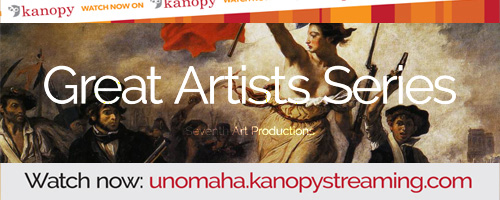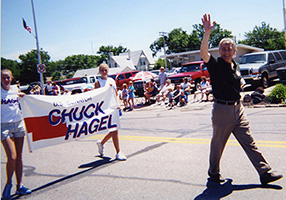 The newest exhibit in Archives & Special Collections at Criss Library gives visitors a glimpse into the life of Chuck Hagel on the campaign trail in Nebraska in 1996 and 2002. When Hagel decided to run for U.S. Senate in 1996 he was virtually unknown to most Nebraskans. As such, Hagel needed to reach out to communities across the state if he intended to win the election. One way Hagel gained support was through local parades and events. This approach helped Hagel win the election and maintain his seat when he ran again in 2002. The photos on display provide a look into the many events, parades, and other local activities that Hagel, his family, his campaign staff, and his volunteers participated in across Nebraska to garner support for Hagel in his two runs for public office.
Traditional (Hard Copy) Reserves vs. Electronic Reserves
Traditional (Hard Copy) Reserves

vs.

Electronic Reserves

Benefits

Most copyright fees are covered by the library.
The Library can place entire books, music CDs, and videos on reserve.

Limitations

Materials are limited to on-campus use during the hours the Library is open.
One copy can be used by only one person at a time.
Items returned late are subject to overdue fines.
Frequently used paper copies are subject to wear and tear, missing pages, rearrangement, etc.
Replacement of a lost items is not immediate, and during this time the item is not available to students.

Benefits

Most copyright fees are covered by the library.
Eligible users have 24/7 access.
Users can read at one's own pace without worry of others waiting in line to use.
It is not necessary to print the item because it can be read directly from the computer.
Users do not need to visit the Main Service Desk or wait in line for a high demand item to be returned.
Multiple students can have access to the same item at the same time.

Limitations

The Library cannot place entire books, music CDs, or videos on reserve.
Speed of retrieval is dependent on the viewer's Internet connection speed.
Not all items can be placed electronically.