Library News
Criss Library is extending hours for prep and finals week this semester. "We are pleased to offer students this additional time", said Dave Richards, Dean of Library Services. The library will stay open until 1:00am Monday-Thursday during prep week, and Sunday-Thursday during finals week to allow UNO students additional research and study hours.
Extended hours dates are:
Monday-Thursday, April 25-28: 7:00am-1:00am
Sunday, May 1: Noon-1:00am
Monday-Wednesday, May 2-4: 7:00am-1:00am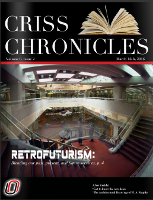 The latest issue of the newsletter,Criss Chronicles, is now available!
The Criss Library's Creative Production Lab is now offering "mini" 3D Printing. Using our new SLA resin printer, watch your small 3D models print at a higher level of detail.
Resin printing costs $.20/mL, while standard plastic printing is still just $.15/gram.
Stop by to see how you can get printing, or go to the 3D Printing Page.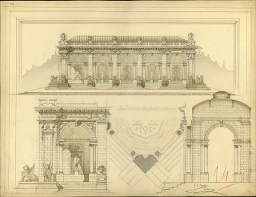 On display on the first floor of Criss Library is the new exhibit, "The Architectural Studies of H. A. Raapke," featuring works produced during H. A. Raapke's student years, circa 1899-1907. Many of these drawings were part of his coursework for two schools in Paris: Altier Préparatoire D'Architecture and École Nationale des Beaux-Arts.
Sixteen of Raapke's original drawings are on display in the windows of the Archives and Special Collections area of Criss Library. The exhibit will run through the end of April 2016. All 59 extant drawings in the library's collection may be viewed in the Criss Library Online Exhibit space at http://unomaha.omeka.net/exhibits/show/raapke.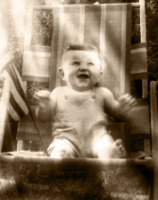 On display in Archives and Special Collections at Criss Library is Charles Timothy Hagel: A Life in Photographs, a biographical exhibit spanning the life of U.S. Secretary of Defense and U.S. Senator Chuck Hagel. A more in-depth version of the exhibit with some different photographs can be viewed online at: http://hagel.omeka.net/exhibits/show/chuckhagelbiography.
This exhibit coincides with the opening of the first portion of the U.S. Senator Chuck Hagel Archives to the community. Researchers may now browse and search inventories of Hagel Photographs, Artifacts, Grant Files, and Schedules in the Archives and Speical Collections database at http://unomaha-public.lyrasistechnology.org/repositories/4/resources/508.
Traditional (Hard Copy) Reserves vs. Electronic Reserves
Traditional (Hard Copy) Reserves

vs.

Electronic Reserves

Benefits

Most copyright fees are covered by the library.
The Library can place entire books, music CDs, and videos on reserve.

Limitations

Materials are limited to on-campus use during the hours the Library is open.
One copy can be used by only one person at a time.
Items returned late are subject to overdue fines.
Frequently used paper copies are subject to wear and tear, missing pages, rearrangement, etc.
Replacement of a lost items is not immediate, and during this time the item is not available to students.

Benefits

Most copyright fees are covered by the library.
Eligible users have 24/7 access.
Users can read at one's own pace without worry of others waiting in line to use.
It is not necessary to print the item because it can be read directly from the computer.
Users do not need to visit the Main Service Desk or wait in line for a high demand item to be returned.
Multiple students can have access to the same item at the same time.

Limitations

The Library cannot place entire books, music CDs, or videos on reserve.
Speed of retrieval is dependent on the viewer's Internet connection speed.
Not all items can be placed electronically.