Library News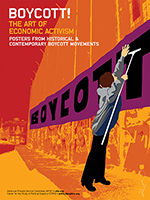 "Boycott! The Art of Economic Activism," a traveling poster exhibition highlighting historical boycott movements from the 1950s to the present, will be on Display August 20 - September 20 at University of Nebraska at Omaha Criss Library's Osborne Family Gallery.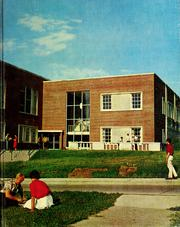 The University of Nebraska at Omaha yearbook or annual went by several names, beginning as the Gateway in 1915 and then becoming the Omahan, Tomahawk, and Breakaway before ending as the Maverick in 1973-1975. Through the yearbooks themselves, the exhibit highlights the university's response to World War II; images of the growing and changing campus, especially Arts & Sciences Hall; and changes in the content and appearance of the yearbook. The exhibit in Archives & Special Collections marks 100 years since the publication of the university's first yearbook and the free online access to UNO's yearbook first available in 2015 from Criss Library.
The current exhibit in Archives and Special Collections has a display of Afghan Art dating from the 1st century B.C.E. to the present. Items on display reveal information on Greco-Bactrian art, contemporary art, popular art, and miniature paintings by Bihzad, a famous Afghan painter from late 15th and early 16th centuries. Also included in the display are handmade pottery works from Afghanistan, produced in Istalif, a small town north of Kabul during the mid-twentieth century.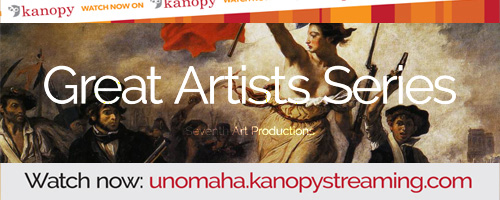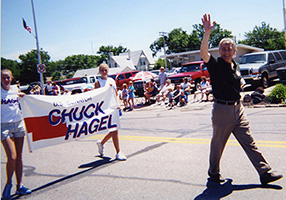 The newest exhibit in Archives & Special Collections at Criss Library gives visitors a glimpse into the life of Chuck Hagel on the campaign trail in Nebraska in 1996 and 2002. When Hagel decided to run for U.S. Senate in 1996 he was virtually unknown to most Nebraskans. As such, Hagel needed to reach out to communities across the state if he intended to win the election. One way Hagel gained support was through local parades and events. This approach helped Hagel win the election and maintain his seat when he ran again in 2002. The photos on display provide a look into the many events, parades, and other local activities that Hagel, his family, his campaign staff, and his volunteers participated in across Nebraska to garner support for Hagel in his two runs for public office.
Copy & Print
Copying
Three MavCard copiers (2 black-and-white and 1 color) are located on the first floor of the library in the print center just south of the service desk. Two MavCard copiers (1 black-and-white and 1 color) are located on the second floor of the library in the print center north-east of the service desk. Copiers accept your MavCard ID and guest print card for payment (see details below). The cost of copying or printing with your ID/guest print card is $0.07 per page.
Printers
All workstations print to both the first floor and second floor print centers. Black-and-white and color laser printing from the public-access computers is available using your MavCard ID or guest print card. Black-and-white printing is $0.07 per page; color printing is $0.40 per page. Print jobs are sent to the printstations, located on either the first floor or second floor near the service desks.
Wireless Printing
WEPA can be used by anyone, just register for an account at http://l.unomaha.edu/W3P4 if you're not a UNO Student, Staff or Faculty member.
The account setup will be actived immediately, there is no need to wait for a confirmation email.
Plug a USB drive into the kiosk, download the WEPA app directly to your device, or use the WEPA cloud to drop files into. Login with your credentials at the kiosk and your print jobs will be waiting.
Payment can be made via credit/debit card at the kiosk, or funds can be added to your WEPA account from the website, or you can use the guest MavCard on campus.
Here's more info on other kiosk locations, pricing, and how-to's: http://l.unomaha.edu/W3P4info
MavCard/Guest Print Card Machine
MavCard/Guest Print Card machines are located on both the first floor and second floor, in the print centers. You may add money to your MavCard, or purchase a Guest Print Card for 50 cents. After your initial purchase of a Guest Print Card, you may continue to add money for further printing purposes. There are other campus locations where you may add money to your MavCard, including Milo Bail Student Center (MBSC), Arts and Sciences Hall (ASH), and the Peter Kiewit Institute (PKI).
MavCard machines accept $1, $5, $10 or $20 bills (no coins). Money can also be added by cash, check, MasterCard, VISA, Discover or American Express at MavCard Services, second floor of the Milo Bail Student Center (MBSC), Monday through Friday, 8 a.m. to 5 p.m. Additionally, MavCard Online allows users to make deposits, view transactions and manage account settings online.