Library News
Criss Library is extending hours for prep and finals week this semester. "We are pleased to offer students this additional time", said Dave Richards, Dean of Library Services. The library will stay open until 1:00am Monday-Thursday during prep week, and Sunday-Thursday during finals week to allow UNO students additional research and study hours.
Extended hours dates are:
Monday-Thursday, April 25-28: 7:00am-1:00am
Sunday, May 1: Noon-1:00am
Monday-Wednesday, May 2-4: 7:00am-1:00am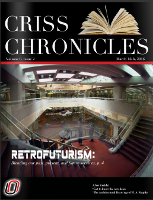 The latest issue of the newsletter,Criss Chronicles, is now available!
The Criss Library's Creative Production Lab is now offering "mini" 3D Printing. Using our new SLA resin printer, watch your small 3D models print at a higher level of detail.
Resin printing costs $.20/mL, while standard plastic printing is still just $.15/gram.
Stop by to see how you can get printing, or go to the 3D Printing Page.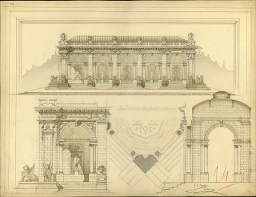 On display on the first floor of Criss Library is the new exhibit, "The Architectural Studies of H. A. Raapke," featuring works produced during H. A. Raapke's student years, circa 1899-1907. Many of these drawings were part of his coursework for two schools in Paris: Altier Préparatoire D'Architecture and École Nationale des Beaux-Arts.
Sixteen of Raapke's original drawings are on display in the windows of the Archives and Special Collections area of Criss Library. The exhibit will run through the end of April 2016. All 59 extant drawings in the library's collection may be viewed in the Criss Library Online Exhibit space at http://unomaha.omeka.net/exhibits/show/raapke.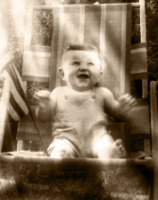 On display in Archives and Special Collections at Criss Library is Charles Timothy Hagel: A Life in Photographs, a biographical exhibit spanning the life of U.S. Secretary of Defense and U.S. Senator Chuck Hagel. A more in-depth version of the exhibit with some different photographs can be viewed online at: http://hagel.omeka.net/exhibits/show/chuckhagelbiography.
This exhibit coincides with the opening of the first portion of the U.S. Senator Chuck Hagel Archives to the community. Researchers may now browse and search inventories of Hagel Photographs, Artifacts, Grant Files, and Schedules in the Archives and Speical Collections database at http://unomaha-public.lyrasistechnology.org/repositories/4/resources/508.
Copy & Print
Copying
Three MavCard copiers (2 black-and-white and 1 color) are located on the first floor of the library in the print center just south of the service desk. Two MavCard copiers (1 black-and-white and 1 color) are located on the second floor of the library in the print center north-east of the service desk. Copiers accept your MavCard ID and guest print card for payment (see details below). The cost of copying or printing with your ID/guest print card is $0.07 per page.
Printers
All workstations print to both the first floor and second floor print centers. Black-and-white and color laser printing from the public-access computers is available using your MavCard ID or guest print card. Black-and-white printing is $0.07 per page; color printing is $0.40 per page. Print jobs are sent to the printstations, located on either the first floor or second floor near the service desks.
Wireless Printing
WEPA can be used by anyone, just register for an account at http://l.unomaha.edu/W3P4 if you're not a UNO Student, Staff or Faculty member.
The account setup will be actived immediately, there is no need to wait for a confirmation email.
Plug a USB drive into the kiosk, download the WEPA app directly to your device, or use the WEPA cloud to drop files into. Login with your credentials at the kiosk and your print jobs will be waiting.
Payment can be made via credit/debit card at the kiosk, or funds can be added to your WEPA account from the website, or you can use the guest MavCard on campus.
Here's more info on other kiosk locations, pricing, and how-to's: http://l.unomaha.edu/W3P4info
MavCard/Guest Print Card Machine
MavCard/Guest Print Card machines are located on both the first floor and second floor, in the print centers. You may add money to your MavCard, or purchase a Guest Print Card for 50 cents. After your initial purchase of a Guest Print Card, you may continue to add money for further printing purposes. There are other campus locations where you may add money to your MavCard, including Milo Bail Student Center (MBSC), Arts and Sciences Hall (ASH), and the Peter Kiewit Institute (PKI).
MavCard machines accept $1, $5, $10 or $20 bills (no coins). Money can also be added by cash, check, MasterCard, VISA, Discover or American Express at MavCard Services, second floor of the Milo Bail Student Center (MBSC), Monday through Friday, 8 a.m. to 5 p.m. Additionally, MavCard Online allows users to make deposits, view transactions and manage account settings online.