Library News


Due to system maintenance by the vendor, EBL e-books will be unavailable Wednesday, July 1, 2015 from 4pm - 11pm. We apologize for any inconvenience this may cause.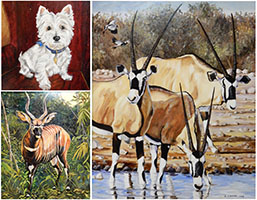 Diane's Natural Art, a selection of artwork by Diane Lee Stasiak on display July 8 through August 14, 2015 at University of Nebraska at Omaha Criss Library's Osborne Family Gallery.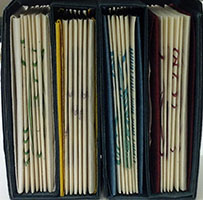 Books are printed in a variety of sizes to fit the needs of the reader and the interests of the publisher. The small books in this display can provide a window into both, from the daily prayer book small enough for one's pocket to the artist's book utilizing a concertina style. The small and miniature books displayed date from 1685 to 2010 and include travel guides, individual titles from large sets, as well as small press and artists' books. A few of the books are small enough to qualify as miniature books, that is, books smaller than 3 inches in size. The slip cases of selected titles are also displayed in Archives & Special Collections.