Library News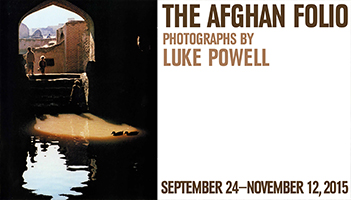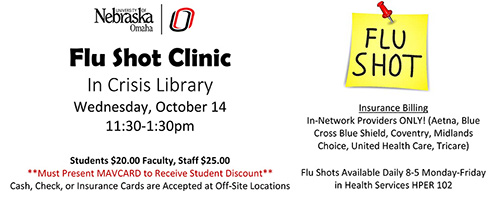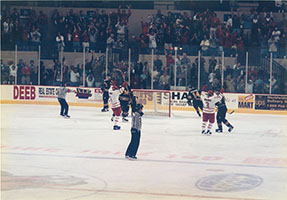 Relive the excitement of UNO Hockey in Criss Library Archives & Special Collections! UNO began its NCAA Division I hockey program in the fall of 1997. The first Maverick hockey contest was on October 17, 1997 at the Omaha Civic Auditorium – a 3-2 loss to the University of Manitoba Bisons. The display includes memorabilia from the first game including a game-worn jersey from the first Maverick to score a goal, programs, tickets, and photographs along with a signed puck, cowbell, and programs signed by the 2015 Frozen Four Mavericks Hockey team. Video clips from the game can also be viewed in the lobby of Archives & Special Collections.
Relive UNO's first NCAA Division I Hockey game! Criss Library will replay UNO's sold out 1997 exhibition hockey game against the University of Manitoba on Saturday, October 17th at 1:30pm to mark the first hockey game at Baxter Arena. Memorabilia including a game-worn jersey, photographs, programs, & more will also be on display in Criss Library Archives & Special Collections.
Free & open to the public. Light refreshments will be served.
For more information, contact Amy Schindler at acschindler@unomaha.edu, 402-554-6046.
High School User Program
General Information
High school students are welcome to come to the UNO Criss Library to use our resources for academic research, including all of the collections, databases, and internet access. Discussion with librarians about the appropriateness of the UNO resources for the student assignments is advised. Based on past experience, it has been determined that generally, the Criss library is not an appropriate research facility for students younger than high school age (ninth grade). Research assistance is available at the Service Desk. Photocopying and printing services are available for a fee.
Food is allowed in the library and users are expected to use the waste receptacles. Please report spills to a Service Desk worker immediately. Do not leave purses, book bags, or any personal belongings unattended. Although conversation is permitted on the main and lower levels of the Library, please keep conversations and other noise to a minimum, especially on the third (quiet) floor.
Material Checkout
High school students can checkout materials only through the High School User Program or via a parent or guardian signing up for a Friends of the Library user account.
The High School User program provisions include:
The participating high school appoints a contact person and agrees to be financially responsible for outstanding student financial obligations to the library.
The students complete a contract which must be signed by the contact person and returned to the library when they register for library privileges.
High school user cards are valid from early September to May 1. Students may check out up to 5 books. Remote access to the library's electronic resources is not available for high school students.
Library Instruction
The Library Instruction Department provides instruction on the use of library resources to high school librarians, media specialists, or classroom teachers by appointment to enable them to instruct the students. If preferred, we can provide instruction directly to the students during a scheduled visit. Please schedule visits as far in advance as possible and preferably during times when UNO classes are not in session or during less busy times of the academic year. Avoid scheduling during the last two weeks of each semester due to UNO students' need for resources for preparation of projects and final exams.
Library classrooms are available for reservation, however use for UNO class instruction always takes precedence, and the reservation may be canceled or rescheduled.
To reserve a Library classroom or schedule instruction, call 402-554-3638.
Smaller groups are more easily accommodated than larger ones. Due to limited numbers of computers and classroom space, it is better to bring smaller groups or divide larger ones into groups doing different tasks in different areas of the library. A ratio of one high school instructor per 15 students is recommended.
Use of the computers in the public lab space may be limited. The computers in the public area are heavily used, and UNO students have priority use over other groups. We prefer that the students work in the reserved classroom. Printing is available, and a print card must be purchased. Guest print cards cost 50 cents and printing cost is 5 cents per page. It is advisable to bring personal storage devices for saving electronic material or to send material to an email account.
High School Services Coordinators
High School User Program: Robert Smith, 554-3206