Library News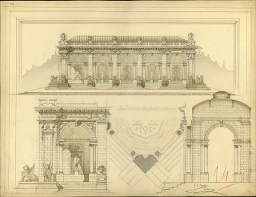 On display on the first floor of Criss Library is the new exhibit, "The Architectural Studies of H. A. Raapke," featuring works produced during H. A. Raapke's student years, circa 1899-1907. Many of these drawings were part of his coursework for two schools in Paris: Altier Préparatoire D'Architecture and École Nationale des Beaux-Arts.
Sixteen of Raapke's original drawings are on display in the windows of the Archives and Special Collections area of Criss Library. The exhibit will run through the end of April 2016. All 59 extant drawings in the library's collection may be viewed in the Criss Library Online Exhibit space at http://unomaha.omeka.net/exhibits/show/raapke.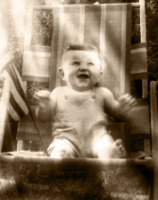 On display in Archives and Special Collections at Criss Library is Charles Timothy Hagel: A Life in Photographs, a biographical exhibit spanning the life of U.S. Secretary of Defense and U.S. Senator Chuck Hagel. A more in-depth version of the exhibit with some different photographs can be viewed online at: http://hagel.omeka.net/exhibits/show/chuckhagelbiography.
This exhibit coincides with the opening of the first portion of the U.S. Senator Chuck Hagel Archives to the community. Researchers may now browse and search inventories of Hagel Photographs, Artifacts, Grant Files, and Schedules in the Archives and Speical Collections database at http://unomaha-public.lyrasistechnology.org/repositories/4/resources/508.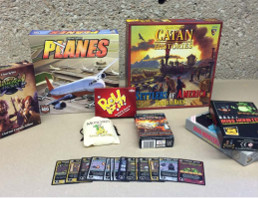 Game Night at Criss Library will be onFebruary 21 from 6-9pm! Game Night will continue on the 3rd Sunday of each month throughout the rest of the semester! Bring your own board games, or use ours. Everyone is welcome, so mark your calendars, and bring a friend! If you have questions, contact Claire Chamley at cchamley@unomaha.edu.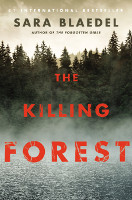 International bestselling author of The Forgotten Girls, Sara Blaedel, will visit Omaha on her U.S. tour for her new book The Killing Forest with an event co-sponsored by UNO Dr. C.C. and Mabel L. Criss Library and the Danish American Archive & Library. Blaedel will speak at UNO's Criss Library on Saturday, February 6th at 1pm. Light refreshments will be served. Sara Blaedel is the author of nine bestselling crime fiction novels published in twenty three countries, translated into over thirteen languages, and optioned for film rights.
Blaedel's latest thriller The Killing Forest takes readers on a journey back through detective Louise Rick's past as she reconnects with the principal investigator at the Hobaek Police Department, her former in-laws, a fanatic religious cult, and her longtime close friend, journalist Camilla Lind. As she navigates through the small town's cramped network of deadly connections, Louise unearths toxic truths left unspoken, and dangerous secrets. The book is full of fascinating details about ancient Nordic religions.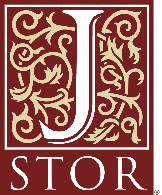 Criss Library recently purchased the JSTOR "full house", and UNO now has access to all fourteen Arts & Sciences collections, and the Life Science collection. The JSTOR collections stand among the most important archives of academic journals, and the "full house" brings over 2,100 additional journals to the library's JSTOR account.
As is standard with the JSTOR archives, a three-to-five year "moving wall" governs access to articles. Depending on the license negotiated with each journal publisher, articles are released into the archival collections three to five years after publication. More recent articles may be available through the library's current subscriptions, and researchers may check the All eJournals A-Z directory to confirm this. The library catalog also includes records for journal subscriptions and even many individual articles.
For more information about these new resources, please contact Jim Shaw at jshaw@unomaha.edu or (402)554-2225.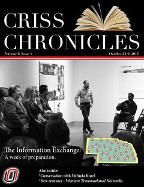 For your reading enjoyment, the current issue of the library newsletter, Criss Chronicles, is available. Click here to read the latest!
High School User Program
General Information
High school students are welcome to come to the UNO Criss Library to use our resources for academic research, including all of the collections, databases, and internet access. Discussion with librarians about the appropriateness of the UNO resources for the student assignments is advised. Based on past experience, it has been determined that generally, the Criss library is not an appropriate research facility for students younger than high school age (ninth grade). Research assistance is available at the Service Desk. Photocopying and printing services are available for a fee.
Food is allowed in the library and users are expected to use the waste receptacles. Please report spills to a Service Desk worker immediately. Do not leave purses, book bags, or any personal belongings unattended. Although conversation is permitted on the main and lower levels of the Library, please keep conversations and other noise to a minimum, especially on the third (quiet) floor.
Material Checkout
High school students can checkout materials only through the High School User Program or via a parent or guardian signing up for a Friends of the Library user account.
The High School User program provisions include:
The participating high school appoints a contact person and agrees to be financially responsible for outstanding student financial obligations to the library.
The students complete a contract which must be signed by the contact person and returned to the library when they register for library privileges.
High school user cards are valid from early September to May 1. Students may check out up to 5 books. Remote access to the library's electronic resources is not available for high school students.
Library Instruction
The Library Instruction Department provides instruction on the use of library resources to high school librarians, media specialists, or classroom teachers by appointment to enable them to instruct the students. If preferred, we can provide instruction directly to the students during a scheduled visit. Please schedule visits as far in advance as possible and preferably during times when UNO classes are not in session or during less busy times of the academic year. Avoid scheduling during the last two weeks of each semester due to UNO students' need for resources for preparation of projects and final exams.
Library classrooms are available for reservation, however use for UNO class instruction always takes precedence, and the reservation may be canceled or rescheduled.
To reserve a Library classroom or schedule instruction, call 402-554-3638.
Smaller groups are more easily accommodated than larger ones. Due to limited numbers of computers and classroom space, it is better to bring smaller groups or divide larger ones into groups doing different tasks in different areas of the library. A ratio of one high school instructor per 15 students is recommended.
Use of the computers in the public lab space may be limited. The computers in the public area are heavily used, and UNO students have priority use over other groups. We prefer that the students work in the reserved classroom. Printing is available, and a print card must be purchased. Guest print cards cost 50 cents and printing cost is 5 cents per page. It is advisable to bring personal storage devices for saving electronic material or to send material to an email account.
High School Services Coordinators
High School User Program: Robert Smith, 554-3206