Library News
Criss Library is extending hours for prep and finals week this semester. "We are pleased to offer students this additional time", said Dave Richards, Dean of Library Services. The library will stay open until 1:00am Monday-Thursday during prep week, and Sunday-Thursday during finals week to allow UNO students additional research and study hours.
Extended hours dates are:
Monday-Thursday, April 25-28: 7:00am-1:00am
Sunday, May 1: Noon-1:00am
Monday-Wednesday, May 2-4: 7:00am-1:00am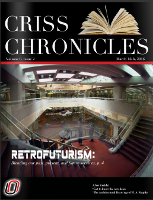 The latest issue of the newsletter,Criss Chronicles, is now available!
The Criss Library's Creative Production Lab is now offering "mini" 3D Printing. Using our new SLA resin printer, watch your small 3D models print at a higher level of detail.
Resin printing costs $.20/mL, while standard plastic printing is still just $.15/gram.
Stop by to see how you can get printing, or go to the 3D Printing Page.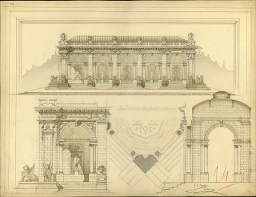 On display on the first floor of Criss Library is the new exhibit, "The Architectural Studies of H. A. Raapke," featuring works produced during H. A. Raapke's student years, circa 1899-1907. Many of these drawings were part of his coursework for two schools in Paris: Altier Préparatoire D'Architecture and École Nationale des Beaux-Arts.
Sixteen of Raapke's original drawings are on display in the windows of the Archives and Special Collections area of Criss Library. The exhibit will run through the end of April 2016. All 59 extant drawings in the library's collection may be viewed in the Criss Library Online Exhibit space at http://unomaha.omeka.net/exhibits/show/raapke.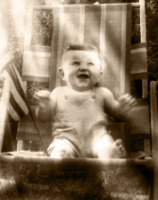 On display in Archives and Special Collections at Criss Library is Charles Timothy Hagel: A Life in Photographs, a biographical exhibit spanning the life of U.S. Secretary of Defense and U.S. Senator Chuck Hagel. A more in-depth version of the exhibit with some different photographs can be viewed online at: http://hagel.omeka.net/exhibits/show/chuckhagelbiography.
This exhibit coincides with the opening of the first portion of the U.S. Senator Chuck Hagel Archives to the community. Researchers may now browse and search inventories of Hagel Photographs, Artifacts, Grant Files, and Schedules in the Archives and Speical Collections database at http://unomaha-public.lyrasistechnology.org/repositories/4/resources/508.
Other Services
Faculty Library Assistant (FLA) Program
Faculty may authorize up to two people to conduct business at the Library on their behalf with a FLA Library Account. Faculty Library Assistants may perform the following activities:
Main Service - checkout items, returns, place and pick-up hold/recalled items, request searches, pay replacement costs, and submit Faculty Study Room applications.
Interlibrary Loan - requests, pick up, and return items.
Reserve - add and delete Reserve items.
Authorizing faculty are responsible for all items checked out on the FLA account. Forms are available online or for download and at the Main Service Desk inside the library's main entrance. For more information see FLA Policies.
Interlibrary Loan
Faculty may borrow items or request copies of journal articles from other libraries. There is no charge for this service, except in the cases of very rare materials and some dissertation microforms. Create or Login to your ILLiad account to submit requests. For more information see Interlibrary Loan Policies or contact the Interlibrary Loan Department at 402-554-3209.
Library Instruction
Library instruction classes are available to introduce students to Criss Library services and resources, information literacy, and issues of scholarly communication. To request instruction tailored to the particular needs of your students, call 4-3003 or complete the electronic instruction request form. Reference Subject Librarians are also available for instructional support. Follow the link for more information about the Library's Instruction Program.
Materials Purchase Requests
Faculty members are encouraged to recommend materials for addition to the Library collection. Contact your departmental liaison or your department's Subject Librarian.
Material Checkout
Books: 16 weeks with two renewals
Periodicals: three days with one renewal
Videos and other A/V materials: one week with one renewal.
Renewals may be made by phone to the circulation department (4-3206) and within the library catalog using the "Review Account" option and entering your name and NU I.D. number.