Library News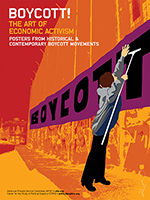 "Boycott! The Art of Economic Activism," a traveling poster exhibition highlighting historical boycott movements from the 1950s to the present, will be on Display August 20 - September 20 at University of Nebraska at Omaha Criss Library's Osborne Family Gallery.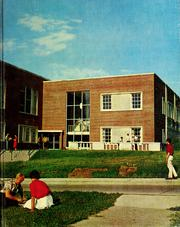 The University of Nebraska at Omaha yearbook or annual went by several names, beginning as the Gateway in 1915 and then becoming the Omahan, Tomahawk, and Breakaway before ending as the Maverick in 1973-1975. Through the yearbooks themselves, the exhibit highlights the university's response to World War II; images of the growing and changing campus, especially Arts & Sciences Hall; and changes in the content and appearance of the yearbook. The exhibit in Archives & Special Collections marks 100 years since the publication of the university's first yearbook and the free online access to UNO's yearbook first available in 2015 from Criss Library.
The current exhibit in Archives and Special Collections has a display of Afghan Art dating from the 1st century B.C.E. to the present. Items on display reveal information on Greco-Bactrian art, contemporary art, popular art, and miniature paintings by Bihzad, a famous Afghan painter from late 15th and early 16th centuries. Also included in the display are handmade pottery works from Afghanistan, produced in Istalif, a small town north of Kabul during the mid-twentieth century.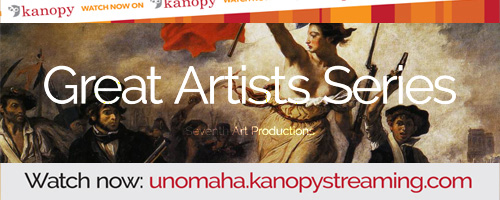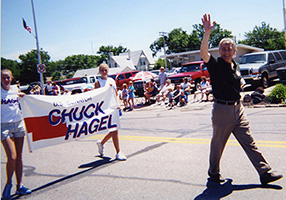 The newest exhibit in Archives & Special Collections at Criss Library gives visitors a glimpse into the life of Chuck Hagel on the campaign trail in Nebraska in 1996 and 2002. When Hagel decided to run for U.S. Senate in 1996 he was virtually unknown to most Nebraskans. As such, Hagel needed to reach out to communities across the state if he intended to win the election. One way Hagel gained support was through local parades and events. This approach helped Hagel win the election and maintain his seat when he ran again in 2002. The photos on display provide a look into the many events, parades, and other local activities that Hagel, his family, his campaign staff, and his volunteers participated in across Nebraska to garner support for Hagel in his two runs for public office.
Disability Services
The library is committed to providing full access to library materials for all patrons. The library maintains a close relationship with UNO Disability Services and works closely with library patrons, University agencies and others in order to accommodate the needs of our disabled users. The library will strive to accommodate any patron who requests assistance because of disability or impairment and who is not adequately served by the existing access technologies or policies of the library.
Books and Periodical Stacks
Portions of the books and periodical stacks (shelves) may not be accessible to all mobility impaired or disabled patrons. Library staff will provide assistance to these patrons to obtain their materials through a retrieval service.
Patrons requiring the service should provide complete call numbers for the items needed to the Main Service Desk on the main floor of the library in person. Telephone requests will not be accepted. Staff will then pull the requested materials from the shelves as quickly as possible. Normally, requests require only a few minutes to fill. However, staff availability and work load can occasionally cause delays.
At times, patrons may wish to "browse" certain call number areas of the stacks. These requests may require some assistance and a longer response time. Please contact the Main Service Desk at 402-554-3206 to schedule browsing and to ensure correct materials are made available.
Omaha World-Herald Access for the Visually Impaired
The Nebraska Library Commission and the Nebraska Commission for the Blind and Visually Impaired provide Newsline, a service that uses phone lines to access newspapers through synthetic speech. Qualifying individuals with touch-tone telephones can access Newsline through a toll-free number. Other newspapers are also available. To subscribe, contact the Talking Book and Braille Service at 402-471-4038 or 800-742-7691 or by e-mail at readadv@nlc.state.ne.us. The Nebraska Library Commission also makes available a talking book service.
Clearview System
The Clearview System will enlarge and enhance any print material. It includes a writing surface. It is located in the 2nd floor computer lab, north side, near the SCOLA area, immediately next to the Zoom Text machine. The Clearview System is easy to use and library staff will demonstrate its operation on request.
ZoomText
A computer screen enlargement and enhancement program (ZoomText) is available for all standard library applications. The ZoomText workstation is located in the 2nd floor computer lab, north side, near the SCOLA area. Library personnel will provide training on request to library patrons unfamiliar with this technology. A trackball mouse is available for this station.
JAWS Software
JAWS screen reading software is available on a workstation located in the 2nd floor computer lab, north side, near the SCOLA area, one row east of the ZoomText workstation. A scanner is available to scan text materials for use with JAWS, and headphones can be checked out at the Main Service Desk which is also on the main floor.
Photocopy Equipment
A photocopy/ print machine modified to assist patrons who are unable to use conventional height copiers is available on the second floor of the library in the print center just east of the Main Service Desk. Main Service Desk staff will assist patrons upon request. Wheelchair accessible microform copier/readers are available east of the microfilm filing cabinets on first floor.
Building Services
Restrooms and drinking fountains are accessible.
Assisted entry and exit doors are located at the main entrance.
Study rooms are available to patrons who require readers, note takers or other persons to assist them with study and research and who need a space that permits conversation.
Study tables with wheelchair cutouts are located in the main seating area on each floor.
Two elevators are available on each floor. One on the southeast end next to the restrooms and the other on the northwest end near the Kahn additon.
Disability Services Contacts
Library services, materials and equipment designed to serve disabled patrons are constantly changing. Please contact the library with any questions or if you become aware of access needs that are not addressed by current services or technologies.
Library Administrative Office, Main Floor
Library liaison and contact for all accommodation requests, unmet service needs, information, problem resolution.
Telephone: (402) 554-2640

Main Service Desk, Main Floor
In-person paging requests, assistance or training for adaptive technology equipment.
Telphone: (402) 554-3206

Reference Desk, First Floor
Assistance or training in using Library adaptive technology equipment.
Telephone: (402) 554-2661

UNO Disability Services
Campus-wide information and assistance.
Eppley Administration Building, Room 117
Telephone: (402) 554-2409
Disability Services Home Page
http://www.unomaha.edu/disability/