Library News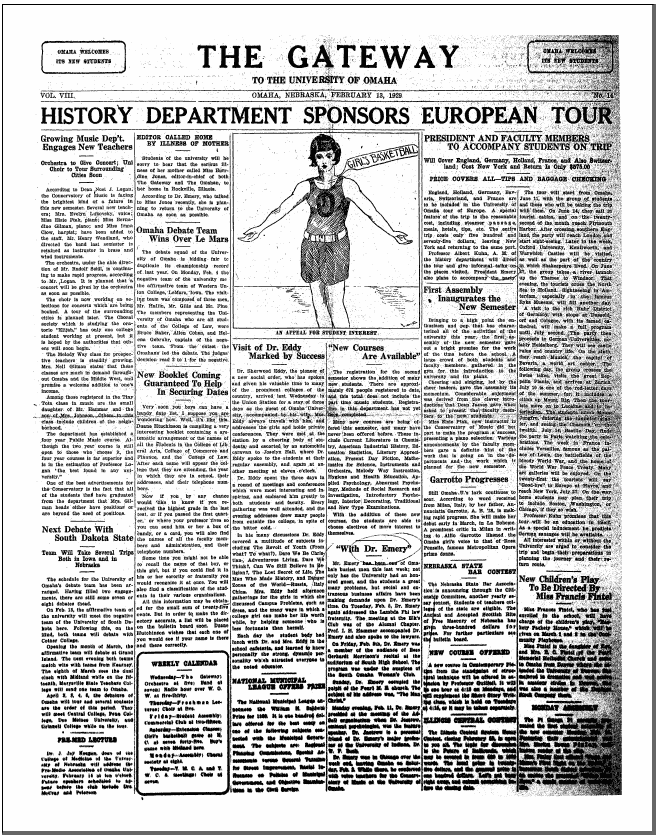 UNO's student newspaper, The Gateway, with issues dating back to 1922 is available online, with more recent issues being added on a regular schedule. Articles, photos and specific dates can be searched at http://l.unomaha.edu/g4t3w4y.
Current issues of the Gateway are also online at www.unogateway.com

Choose an article from the full Database A to Z list or use the
Top Databases for "Find Articles" drop down menu.