Library News
Criss Library is extending hours for prep and finals week this semester. "We are pleased to offer students this additional time", said Dave Richards, Dean of Library Services. The library will stay open until 1:00am Monday-Thursday during prep week, and Sunday-Thursday during finals week to allow UNO students additional research and study hours.
Extended hours dates are:
Monday-Thursday, April 25-28: 7:00am-1:00am
Sunday, May 1: Noon-1:00am
Monday-Wednesday, May 2-4: 7:00am-1:00am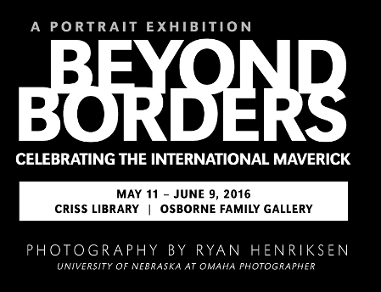 Government Documents Frequently Asked Questions
Can anyone use the government documents?
Yes. Criss Library welcomes any and all to the Government Documents Collections. The documents are kept on public shelves or in self-service cabinets, and they are available whenever the library is open. The documents librarian and staff are happy to provide assistance, but researchers may browse and work on their own.
May I check out documents from the library?
Yes. Borrowing privileges for government documents parallel those for other library materials. Most U.S. and Nebraska documents may be checked out for 28 days. CD-ROMs and DVDs may be checked out for 14 days. Exceptions include several collections which are treated as archival or reference works; for example, the Congressional Serial Set, the Congressional Record, and the decennial census reports must be used within the library. Photocopiers and microform scanners are readily available.
Does the library participate in Interlibrary Loan for government documents?
Yes. Our general policy is to lend government documents to libraries in Nebraska. Researchers outside Nebraska should first consult depository libraries in their state. If these libraries cannot provide the necessary assistance, we will be happy to help as best we can, and we have responded to requests from as far away as Orange County, California, and Ithaca, New York. Researchers may consult the directory of the Federal Depository Library Program to identify nearby depository libraries.
Does Criss Library receive copies of all U.S. government documents?
No. We are a selective depository library, which means that we receive documents distributed among various categories defined by the Federal Depository Library Program. We currently select 60% of the 8,000 categories offered to depository libraries, which brings us about 5,000 documents each year.
Most of the 1,200 Federal depository libraries are selective, while 53 libraries have been designated as regional depositories. These libraries receive the documents distributed among all the categories, and they provide reference and interlibrary loan support to the selective depositories. Love Library at the University of Nebraska—Lincoln serves as the regional depository library for Nebraska.
Does Criss Library have city and county documents?
Yes, but city and county documents are cataloged and shelved with the general book collection. Neither the Nebraska statutes nor city or county ordinances require that local governments send documents to libraries. As a consequence, we manage to collect local documents in a rather hit or miss fashion. Researchers may search the library catalog using city or county names as authors; for example, enter Omaha (Neb.) or Douglas County as author searches. The Douglas County Historical Society and the W. Dale Clark Library (downtown branch of the Omaha Public Library) both hold significant collections of local government documents.
Is Criss Library a depository for the United Nations or other international organizations?
No, but Love Library at the University of Nebraska—Lincoln collects documents from the United Nations and the Organization of American States. We recommend two Internet directories compiled by the Northwestern University Library, which link to the websites of foreign governments and international organizations.
Does Criss Library have U.S.G.S. topographic maps or aerial photographs?
Yes, and No. We currently select 7.5 minute topographic maps from the U.S. Geological Survey for Nebraska and Iowa. The library also retains collections of these maps for Colorado, Kansas, Missouri, South Dakota, and Wyoming. However, the USGS has largely dismantled its 7.5 minute mapping program, and only rarely does it distribute new or revised maps in this series. The W. Dale Clark Library (downtown branch of the Omaha Public Library) has strong collections of the 7.5 minute maps from all fifty states.
Criss Library does not own a collection of aerial photographs. We recommend that researchers explore the USGS online store, which offers many maps and other publications at very reasonable prices compared to many commercial vendors.
Can I find patent or trademark documents at Criss Library?
No. The U.S. Patent and Trademark Office (USPTO) sponsors a depository library program entirely separate from that of the U.S. Government Printing Office, and the Engineering Library at the University of Nebraska—Lincoln serves as the USPTO depository for Nebraska. The USPTO makes many documents freely available through its website, and we also recommend the free patent database offered by Google.
Does Criss Library have an extensive legal collection?
Yes, and No. The University of Nebraska at Omaha does not have a law school, so our legal holdings are limited to a few key reference sources. We own the U.S. and Nebraska statutes and codes, and we have United States Reports ,Nebraska Reports, and Nebraska Appellate Reports. We also have the current year of the Code of Federal Regulations and the Federal Register.
However, we subscribe to three commercial databases, which taken together are roughly equivalent to the reference and periodicals collections of a major law library: Lexis-Nexis Academic, Westlaw Campus Research, and Hein Online. These databases encompass codes and statutes for the Federal government and all fifty states; published decisions of Federal courts and the courts of all fifty states; and articles published in several hundred law review journals.