Library News
Criss Library is extending hours for prep and finals week this semester. "We are pleased to offer students this additional time", said Dave Richards, Dean of Library Services. The library will stay open until 1:00am Monday-Thursday during prep week, and Sunday-Thursday during finals week to allow UNO students additional research and study hours.
Extended hours dates are:
Monday-Thursday, April 25-28: 7:00am-1:00am
Sunday, May 1: Noon-1:00am
Monday-Wednesday, May 2-4: 7:00am-1:00am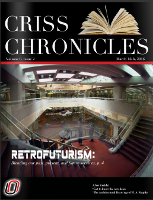 The latest issue of the newsletter,Criss Chronicles, is now available!
The Criss Library's Creative Production Lab is now offering "mini" 3D Printing. Using our new SLA resin printer, watch your small 3D models print at a higher level of detail.
Resin printing costs $.20/mL, while standard plastic printing is still just $.15/gram.
Stop by to see how you can get printing, or go to the 3D Printing Page.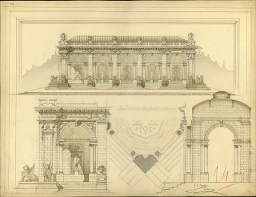 On display on the first floor of Criss Library is the new exhibit, "The Architectural Studies of H. A. Raapke," featuring works produced during H. A. Raapke's student years, circa 1899-1907. Many of these drawings were part of his coursework for two schools in Paris: Altier Préparatoire D'Architecture and École Nationale des Beaux-Arts.
Sixteen of Raapke's original drawings are on display in the windows of the Archives and Special Collections area of Criss Library. The exhibit will run through the end of April 2016. All 59 extant drawings in the library's collection may be viewed in the Criss Library Online Exhibit space at http://unomaha.omeka.net/exhibits/show/raapke.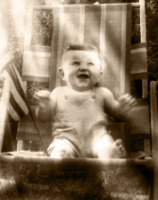 On display in Archives and Special Collections at Criss Library is Charles Timothy Hagel: A Life in Photographs, a biographical exhibit spanning the life of U.S. Secretary of Defense and U.S. Senator Chuck Hagel. A more in-depth version of the exhibit with some different photographs can be viewed online at: http://hagel.omeka.net/exhibits/show/chuckhagelbiography.
This exhibit coincides with the opening of the first portion of the U.S. Senator Chuck Hagel Archives to the community. Researchers may now browse and search inventories of Hagel Photographs, Artifacts, Grant Files, and Schedules in the Archives and Speical Collections database at http://unomaha-public.lyrasistechnology.org/repositories/4/resources/508.
Congressional Documents
Continental Congress (1774-1789)
Journals of the Continental Congress
35 volumes (9 missing). Washington, DC: Library of Congress, 1904-1934
LC 4.5:, also available in the Hein Online database
Letters of Delegates to Congress, 1774-1789
26 volumes. Washington, DC: Library of Congress, 1976-2000.
LC 1.34:
Proceedings and Debates
Annals of Congress (1789-1824)
Congressional Debates (1824-1837)
Congressional Globe (1836-1873)
Congressional Record (1873-To Date)
These four series provide a record of Congressional debates and speeches made on the floor of the House of Representatives and the Senate. The Congressional Record is also notable for including copies of letters, articles, and other materials which members arrange to have inserted into the transcript. Criss Library has a strong collection of original volumes shelved in the U.S. Documents Collection, and they are all available in the Hein Online database.
The library also owns microfilm and microfiche archives for these collections, which remain particularly useful for including Appendix volumes of the Congressional Record which were not sent to libraries. Distribution of the bound Congressional Record ceased after 1984; as a consequence, the library keeps daily paper issues until they are replaced by microfiche copies of the bound edition.
Congressional Serial Set
Established with the 15th Congress (1817-1818), the Congressional Serial Set contains committee reports and other documents created during their deliberations. Congressional Serial Set volumes are numbered sequentially (1, 2, 3, etc.), and they now extend to over 15,000. During the 19th and early 20th centuries, Congress found it convenient to include many documents prepared by the Executive departments and agencies, and this contributed to making the Congressional Serial Set a remarkably rich Federal archive.
Researchers will find original copies for about 7,500 Congressional Serial Set volumes shelved in the U.S. Documents collection. Search the phrase serial set as a title in the library catalog to find three records which taken together provide a complete inventory of the paper volumes. Distribution of most bound Congressional Serial Set volumes ceased after the 104th Congress (1993-1994), but the library continues to receive and catalog microfiche copies of individual reports and documents.
In 2005, the library purchased an online account with the Readex company which provides scanned images and PDF files for the Congressional Serial Set. Readex intends the database to extend through 1980, and it also includes the American State Papers, compilation of documents spanning 1789-1838. This database has opened new avenues for searching these collections, combining detailed indexing with keyword access. Image quality is high, and pages are scanned in color.
Published Congressional Hearings
Congressional committees hold hearings as a means to gather information to instruct their deliberations. The witnesses often represent organizations spanning the breadth of American society, and their testimony provides insight into the partisan conflicts that mark the nation's political and social life. Witnesses frequently submit documents to supplement their testimony, and these materials are often reproduced within the hearing transcript. In many cases these inserted materials constitute primary historical documents which remain otherwise unavailable.
Congress did not regularly hold hearings until well into the 19th century, but over the course of time they grew to become a central feature of the legislative process. Few hearing transcripts were included in the Congressional Serial Set, so the library acquired copies by purchasing a microfiche collection which encompasses hearings published from the 23rd Congress (1833-1834) through the 91st Congress, 1st Session (1969). These hearings are indexed in the Congressional module of the Lexis-Nexis Academic database.
Criss Library also receives paper and microfiche copies of Congressional hearings from the U.S. Government Printing Office. These are shelved and filed with the U.S. Documents collection, and they have all been recorded in the library catalog. For some committees these copies extend back to 1940, and newly issued hearings arrive regularly.
Unpublished Congressional Hearings
The publisher of the hearings microfiche archive discovered over 10,000 transcripts which were never distributed. Congressional committees have varied in their willingness to compile, edit, and publish transcripts. In some cases, political considerations may have prompted a committee to forego publication. In other cases, committees considered hearings to be internal working papers and not public records.
The microfiche archive of unpublished Congressional hearings includes primary historical documents that have largely been unavailable to researchers. The unpublished hearings archive encompasses the Senate from the 18th Congress (1823-1824) through the 92nd Congress (1975-1976) and the House of Representatives from the 22nd Congress (1831-1832) through the 88th Congress (1963-1964). These hearings are indexed in the Congressional module of the Lexis-Nexis Academic database.
Congressional Committee Prints
Congressional committees occasionally prepare or commission special reports, and these "committee prints" frequently receive little distribution beyond the halls of Congress. Researchers may discover committee prints to be important sources, but they may prove unusually difficult to locate. Criss Library addressed the situation by purchasing a microfiche archive of some 15,000 committee prints spanning the 21st Congress (1829-1930) through the 91st Congress, 1st Session (1969). They are indexed in the Congressional module of the Lexis-Nexis Academic database.
Senate Executive Documents and Reports
The Constitution of the United States requires that the Senate ratify treaties, and these deliberations sometimes result in special committee reports and documents which remain absent from the Congressional Serial Set. Criss Library purchased a microfiche archive spanning the 15th Congress (1817-1818) through the 91st Congress, 1st Session (1969), largely filling this gap in its collection. These documents and reports are indexed in the Congressional module of the Lexis-Nexis Academic database.
Non-Depository Microfiche Collection
Criss Library currently receives paper or microfiche copies of almost all documents issued by Congress and distributed by the Federal Depository Library Program. However, a significant number of Congressional documents were not designated for distribution. Criss Library purchased microfiche copies of those documents which were not sent to libraries between the 91st Congress, 2nd Session (1970) and the 107th Congress, 1st Session (2001), and these documents are indexed in the Congressional module of the Lexis-Nexis Academic database.
Major Studies and Issue Briefs of the Congressional Research Service
The Congressional Research Service (CRS), headquartered in the Library of Congress, exists to prepare research reports to support Congressional deliberations. The CRS has been active since 1916, but most of its reports have been treated by Congress as internal working papers and few have seen wide distribution. CRS reports often contain information which is very difficult to find, so Criss Library purchased a microfilm and microfiche archive containing those reports completed between 1916 and 1998.
The microfilm reels include the reports issued between 1916 and 1990, while the microfiche cover 1991-1998. Indexes are shelved in the Reference Collection at the call number JX1108 .M35
In recent years several organizations have tried to compile collections of CRS reports and post them to the Internet. Two of the more comprehensive collections are:
Open CRS Network
CRS Reports at the University of North Texas Libraries
Few CRS reports completed prior to 1990 are available via the Internet, so Criss Library's microfilm and microfiche collections remain crucial to finding older reports.