Library News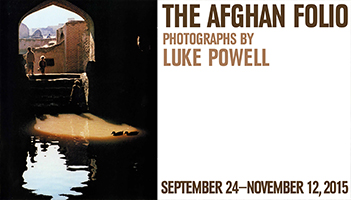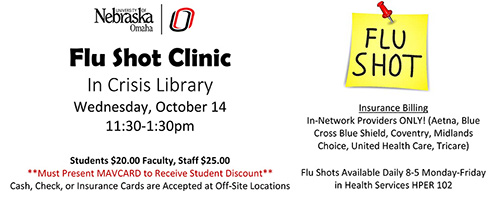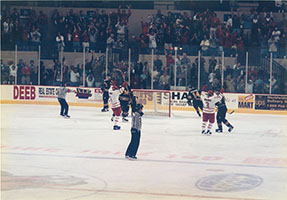 Relive the excitement of UNO Hockey in Criss Library Archives & Special Collections! UNO began its NCAA Division I hockey program in the fall of 1997. The first Maverick hockey contest was on October 17, 1997 at the Omaha Civic Auditorium – a 3-2 loss to the University of Manitoba Bisons. The display includes memorabilia from the first game including a game-worn jersey from the first Maverick to score a goal, programs, tickets, and photographs along with a signed puck, cowbell, and programs signed by the 2015 Frozen Four Mavericks Hockey team. Video clips from the game can also be viewed in the lobby of Archives & Special Collections.
Relive UNO's first NCAA Division I Hockey game! Criss Library will replay UNO's sold out 1997 exhibition hockey game against the University of Manitoba on Saturday, October 17th at 1:30pm to mark the first hockey game at Baxter Arena. Memorabilia including a game-worn jersey, photographs, programs, & more will also be on display in Criss Library Archives & Special Collections.
Free & open to the public. Light refreshments will be served.
For more information, contact Amy Schindler at acschindler@unomaha.edu, 402-554-6046.
Government Documents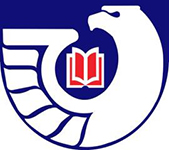 Criss Library is a depository library for United States Government Documents and Nebraska State Documents. Government documents provide a distinctive, and sometimes unique, view of the trajectories of American life and history. The Government Documents office and collection is located on the first floor of the library.
Since 1939, the Library has been a Federal Depository Library. The collection adds about 5,000 United States physical documents each year as well as numerous links to online government resources and publications. Nebraska Documents are provided by the Nebraska Library Commission (NLC). Documents dating from the early 1970's through 2005 are available in microfiche format. Since 2005, the NLC has converted its program to electronic access now posts PDF documents to the Internet.
The Government Documents Collection is housed on the First Floor of Criss Library.
For assistance finding and using government documents, ask at the First Floor Service Desk or contact James Shaw, Government Documents Librarian, 402-554-4225, or see Government Documents Frequently Asked Questions.
Finding Government Documents
Criss Library Catalog: Both U.S. and Nebraska documents can be found by searching the Library Catalog.
U.S. Documents
Congressional Serial Set: The primary published archive of Congressional committee reports and committee documents. The database offers access to fully scanned and searchable documents, starting from 1817, and it is projected to extend to 1980. Includes the American State Papers, which are a compilation of documents extending from 1789-1837.
Lexis-Nexis Academic: LexisNexis® Congressional provides the user with access to a comprehensive collection of congressional publications including committee hearings, House and Senate documents and reports, and legislative histories.
Westlaw Campus Research: A collection of primary and secondary legal research materials that includes federal and state case law, court rules, statutory and regulatory materials, as well as the U.S. Code of Federal Regulations and the Federal Register.
Nebraska Documents
State Government Publications Online: From the Nebraska Library Commission. This database provides a directory of Nebraska documents on the Internet.
Nebraska Public Documents: An online archive (1890-1940) of historical State of Nebraska documents. A joint project of the Nebraska Library Commission, Nebraska State Historical Society, Love Library at the University of Nebraska—Lincoln, and Criss Library.
Collection Highlights
Executive Departments and Agencies
Congressional Documents
For Additional Information
James Shaw, Government Documents Librarian
Chris Klug, Documents Associate