Library News
Criss Library is extending hours for prep and finals week this semester. "We are pleased to offer students this additional time", said Dave Richards, Dean of Library Services. The library will stay open until 1:00am Monday-Thursday during prep week, and Sunday-Thursday during finals week to allow UNO students additional research and study hours.
Extended hours dates are:
Monday-Thursday, April 25-28: 7:00am-1:00am
Sunday, May 1: Noon-1:00am
Monday-Wednesday, May 2-4: 7:00am-1:00am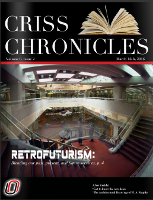 The latest issue of the newsletter,Criss Chronicles, is now available!
The Criss Library's Creative Production Lab is now offering "mini" 3D Printing. Using our new SLA resin printer, watch your small 3D models print at a higher level of detail.
Resin printing costs $.20/mL, while standard plastic printing is still just $.15/gram.
Stop by to see how you can get printing, or go to the 3D Printing Page.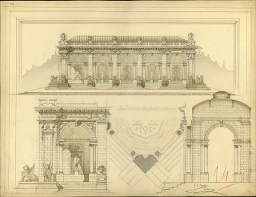 On display on the first floor of Criss Library is the new exhibit, "The Architectural Studies of H. A. Raapke," featuring works produced during H. A. Raapke's student years, circa 1899-1907. Many of these drawings were part of his coursework for two schools in Paris: Altier Préparatoire D'Architecture and École Nationale des Beaux-Arts.
Sixteen of Raapke's original drawings are on display in the windows of the Archives and Special Collections area of Criss Library. The exhibit will run through the end of April 2016. All 59 extant drawings in the library's collection may be viewed in the Criss Library Online Exhibit space at http://unomaha.omeka.net/exhibits/show/raapke.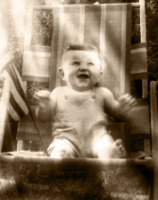 On display in Archives and Special Collections at Criss Library is Charles Timothy Hagel: A Life in Photographs, a biographical exhibit spanning the life of U.S. Secretary of Defense and U.S. Senator Chuck Hagel. A more in-depth version of the exhibit with some different photographs can be viewed online at: http://hagel.omeka.net/exhibits/show/chuckhagelbiography.
This exhibit coincides with the opening of the first portion of the U.S. Senator Chuck Hagel Archives to the community. Researchers may now browse and search inventories of Hagel Photographs, Artifacts, Grant Files, and Schedules in the Archives and Speical Collections database at http://unomaha-public.lyrasistechnology.org/repositories/4/resources/508.
Government Documents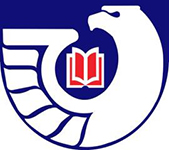 Criss Library is a depository library for United States Government Documents and Nebraska State Documents. Government documents provide a distinctive, and sometimes unique, view of the trajectories of American life and history. The Government Documents office and collection is located on the first floor of the library.
Since 1939, the Library has been a Federal Depository Library. The collection adds about 5,000 United States physical documents each year as well as numerous links to online government resources and publications. Nebraska Documents are provided by the Nebraska Library Commission (NLC). Documents dating from the early 1970's through 2005 are available in microfiche format. Since 2005, the NLC has converted its program to electronic access now posts PDF documents to the Internet.
The Government Documents Collection is housed on the First Floor of Criss Library.
For assistance finding and using government documents, ask at the First Floor Service Desk or contact James Shaw, Government Documents Librarian, 402-554-4225, or see Government Documents Frequently Asked Questions.
Finding Government Documents
Criss Library Catalog: Both U.S. and Nebraska documents can be found by searching the Library Catalog.
U.S. Documents
Congressional Serial Set: The primary published archive of Congressional committee reports and committee documents. The database offers access to fully scanned and searchable documents, starting from 1817, and it is projected to extend to 1980. Includes the American State Papers, which are a compilation of documents extending from 1789-1837.
Lexis-Nexis Academic: LexisNexis® Congressional provides the user with access to a comprehensive collection of congressional publications including committee hearings, House and Senate documents and reports, and legislative histories.
Westlaw Campus Research: A collection of primary and secondary legal research materials that includes federal and state case law, court rules, statutory and regulatory materials, as well as the U.S. Code of Federal Regulations and the Federal Register.
Nebraska Documents
State Government Publications Online: From the Nebraska Library Commission. This database provides a directory of Nebraska documents on the Internet.
Nebraska Public Documents: An online archive (1890-1940) of historical State of Nebraska documents. A joint project of the Nebraska Library Commission, Nebraska State Historical Society, Love Library at the University of Nebraska—Lincoln, and Criss Library.
Collection Highlights
Executive Departments and Agencies
Congressional Documents
For Additional Information
James Shaw, Government Documents Librarian
Chris Klug, Documents Associate