Library News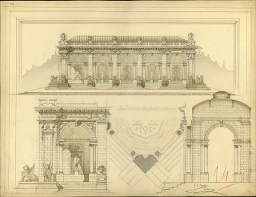 On display on the first floor of Criss Library is the new exhibit, "The Architectural Studies of H. A. Raapke," featuring works produced during H. A. Raapke's student years, circa 1899-1907. Many of these drawings were part of his coursework for two schools in Paris: Altier Préparatoire D'Architecture and École Nationale des Beaux-Arts.
Sixteen of Raapke's original drawings are on display in the windows of the Archives and Special Collections area of Criss Library. The exhibit will run through the end of April 2016. All 59 extant drawings in the library's collection may be viewed in the Criss Library Online Exhibit space at http://unomaha.omeka.net/exhibits/show/raapke.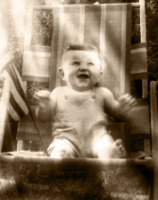 On display in Archives and Special Collections at Criss Library is Charles Timothy Hagel: A Life in Photographs, a biographical exhibit spanning the life of U.S. Secretary of Defense and U.S. Senator Chuck Hagel. A more in-depth version of the exhibit with some different photographs can be viewed online at: http://hagel.omeka.net/exhibits/show/chuckhagelbiography.
This exhibit coincides with the opening of the first portion of the U.S. Senator Chuck Hagel Archives to the community. Researchers may now browse and search inventories of Hagel Photographs, Artifacts, Grant Files, and Schedules in the Archives and Speical Collections database at http://unomaha-public.lyrasistechnology.org/repositories/4/resources/508.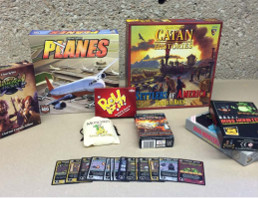 Game Night at Criss Library will be onFebruary 21 from 6-9pm! Game Night will continue on the 3rd Sunday of each month throughout the rest of the semester! Bring your own board games, or use ours. Everyone is welcome, so mark your calendars, and bring a friend! If you have questions, contact Claire Chamley at cchamley@unomaha.edu.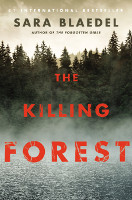 International bestselling author of The Forgotten Girls, Sara Blaedel, will visit Omaha on her U.S. tour for her new book The Killing Forest with an event co-sponsored by UNO Dr. C.C. and Mabel L. Criss Library and the Danish American Archive & Library. Blaedel will speak at UNO's Criss Library on Saturday, February 6th at 1pm. Light refreshments will be served. Sara Blaedel is the author of nine bestselling crime fiction novels published in twenty three countries, translated into over thirteen languages, and optioned for film rights.
Blaedel's latest thriller The Killing Forest takes readers on a journey back through detective Louise Rick's past as she reconnects with the principal investigator at the Hobaek Police Department, her former in-laws, a fanatic religious cult, and her longtime close friend, journalist Camilla Lind. As she navigates through the small town's cramped network of deadly connections, Louise unearths toxic truths left unspoken, and dangerous secrets. The book is full of fascinating details about ancient Nordic religions.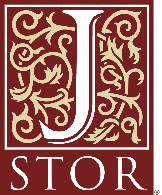 Criss Library recently purchased the JSTOR "full house", and UNO now has access to all fourteen Arts & Sciences collections, and the Life Science collection. The JSTOR collections stand among the most important archives of academic journals, and the "full house" brings over 2,100 additional journals to the library's JSTOR account.
As is standard with the JSTOR archives, a three-to-five year "moving wall" governs access to articles. Depending on the license negotiated with each journal publisher, articles are released into the archival collections three to five years after publication. More recent articles may be available through the library's current subscriptions, and researchers may check the All eJournals A-Z directory to confirm this. The library catalog also includes records for journal subscriptions and even many individual articles.
For more information about these new resources, please contact Jim Shaw at jshaw@unomaha.edu or (402)554-2225.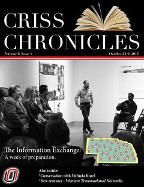 For your reading enjoyment, the current issue of the library newsletter, Criss Chronicles, is available. Click here to read the latest!
Government Documents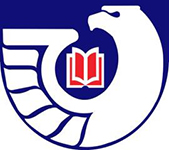 Criss Library is a depository library for United States Government Documents and Nebraska State Documents. Government documents provide a distinctive, and sometimes unique, view of the trajectories of American life and history. The Government Documents office and collection is located on the first floor of the library.
Since 1939, the Library has been a Federal Depository Library. The collection adds about 5,000 United States physical documents each year as well as numerous links to online government resources and publications. Nebraska Documents are provided by the Nebraska Library Commission (NLC). Documents dating from the early 1970's through 2005 are available in microfiche format. Since 2005, the NLC has converted its program to electronic access now posts PDF documents to the Internet.
The Government Documents Collection is housed on the First Floor of Criss Library.
For assistance finding and using government documents, ask at the First Floor Service Desk or contact James Shaw, Government Documents Librarian, 402-554-4225, or see Government Documents Frequently Asked Questions.
Finding Government Documents
Criss Library Catalog: Both U.S. and Nebraska documents can be found by searching the Library Catalog.
U.S. Documents
Congressional Serial Set: The primary published archive of Congressional committee reports and committee documents. The database offers access to fully scanned and searchable documents, starting from 1817, and it is projected to extend to 1980. Includes the American State Papers, which are a compilation of documents extending from 1789-1837.
Lexis-Nexis Academic: LexisNexis® Congressional provides the user with access to a comprehensive collection of congressional publications including committee hearings, House and Senate documents and reports, and legislative histories.
Westlaw Campus Research: A collection of primary and secondary legal research materials that includes federal and state case law, court rules, statutory and regulatory materials, as well as the U.S. Code of Federal Regulations and the Federal Register.
Nebraska Documents
State Government Publications Online: From the Nebraska Library Commission. This database provides a directory of Nebraska documents on the Internet.
Nebraska Public Documents: An online archive (1890-1940) of historical State of Nebraska documents. A joint project of the Nebraska Library Commission, Nebraska State Historical Society, Love Library at the University of Nebraska—Lincoln, and Criss Library.
Collection Highlights
Executive Departments and Agencies
Congressional Documents
For Additional Information
James Shaw, Government Documents Librarian
Chris Klug, Documents Associate