Library News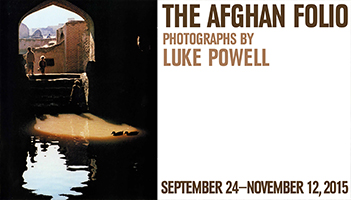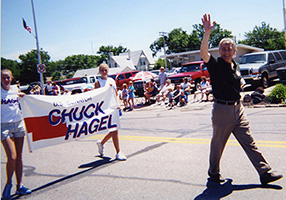 The newest exhibit in Archives & Special Collections at Criss Library gives visitors a glimpse into the life of Chuck Hagel on the campaign trail in Nebraska in 1996 and 2002. When Hagel decided to run for U.S. Senate in 1996 he was virtually unknown to most Nebraskans. As such, Hagel needed to reach out to communities across the state if he intended to win the election. One way Hagel gained support was through local parades and events. This approach helped Hagel win the election and maintain his seat when he ran again in 2002. The photos on display provide a look into the many events, parades, and other local activities that Hagel, his family, his campaign staff, and his volunteers participated in acro ss Nebraska to garner support for Hagel in his two runs for public office.
Citation Style Guides
Help Guides
Citing in MLA Style
Citing in APA Style
Sample APA Paper
NOTE: The first printing of the 6th ed of APA has numerous errors. Consult this pdf for corrections.
The MLA Style Manual and Guide to Scholarly Publishing and the Publication Manual of the American Psychological Association are available at the First Floor Service Desk, along with other writing and styles guides such as the Chicago Manual of Style, and A Manual for Writers of Research Papers, Theses, and Dissertations (Turabian).

RefWorks is a library–sponsored, web-based bibliography and database manager that allows you to create your personal citation lists by importing references from text files or from the library's research databases. First time users will need to create an account. For assistance using RefWorks, please contact the First Floor Service Desk at 402-554-2661 or schedule an appointment with Linda Parker, Social Sciences Librarian.
Free Online Services
Zotero is a free Firefox browser plug-in to help you collect and manage citations.