Library News
Criss Library is extending hours for prep and finals week this semester. "We are pleased to offer students this additional time", said Dave Richards, Dean of Library Services. The library will stay open until 1:00am Monday-Thursday during prep week, and Sunday-Thursday during finals week to allow UNO students additional research and study hours.
Extended hours dates are:
Monday-Thursday, April 25-28: 7:00am-1:00am
Sunday, May 1: Noon-1:00am
Monday-Wednesday, May 2-4: 7:00am-1:00am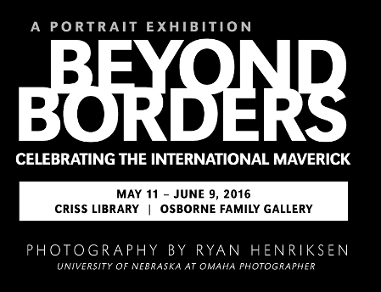 Archives & Special Collections
Archives & Special Collections at UNO Criss Library collects, preserves, and makes available to the university community and the public unique, rare, and specialized material. This includes personal papers, organizational records, books, maps, ephemera, and other material in selected subject areas including the Afghanistan Collection, University Archives, U.S. Senator Chuck Hagel Archives, and Special Collections & Rare Books.
You can learn more about finding and using material in Archives & Special Collections online and we encourage you to contact us about your research.