Library News
Criss Library is extending hours for prep and finals week this semester. "We are pleased to offer students this additional time", said Dave Richards, Dean of Library Services. The library will stay open until 1:00am Monday-Thursday during prep week, and Sunday-Thursday during finals week to allow UNO students additional research and study hours.
Extended hours dates are:
Monday-Thursday, April 25-28: 7:00am-1:00am
Sunday, May 1: Noon-1:00am
Monday-Wednesday, May 2-4: 7:00am-1:00am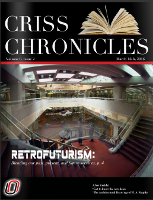 The latest issue of the newsletter,Criss Chronicles, is now available!
The Criss Library's Creative Production Lab is now offering "mini" 3D Printing. Using our new SLA resin printer, watch your small 3D models print at a higher level of detail.
Resin printing costs $.20/mL, while standard plastic printing is still just $.15/gram.
Stop by to see how you can get printing, or go to the 3D Printing Page.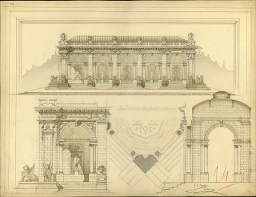 On display on the first floor of Criss Library is the new exhibit, "The Architectural Studies of H. A. Raapke," featuring works produced during H. A. Raapke's student years, circa 1899-1907. Many of these drawings were part of his coursework for two schools in Paris: Altier Préparatoire D'Architecture and École Nationale des Beaux-Arts.
Sixteen of Raapke's original drawings are on display in the windows of the Archives and Special Collections area of Criss Library. The exhibit will run through the end of April 2016. All 59 extant drawings in the library's collection may be viewed in the Criss Library Online Exhibit space at http://unomaha.omeka.net/exhibits/show/raapke.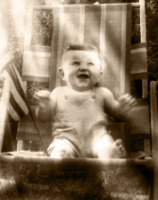 On display in Archives and Special Collections at Criss Library is Charles Timothy Hagel: A Life in Photographs, a biographical exhibit spanning the life of U.S. Secretary of Defense and U.S. Senator Chuck Hagel. A more in-depth version of the exhibit with some different photographs can be viewed online at: http://hagel.omeka.net/exhibits/show/chuckhagelbiography.
This exhibit coincides with the opening of the first portion of the U.S. Senator Chuck Hagel Archives to the community. Researchers may now browse and search inventories of Hagel Photographs, Artifacts, Grant Files, and Schedules in the Archives and Speical Collections database at http://unomaha-public.lyrasistechnology.org/repositories/4/resources/508.
Library Donors
Criss Library and University of Nebraska - Omaha gratefully acknowledge
the Dr. C.C. and Mabel L. Criss Memorial Foundation and Dr. Guinter Kahn
as a primary benefactors of our expanded and renovated library.
Dr. C.C. and Mabel L. Criss
The insurance industry giant that is today's Mutual of Omaha began in 1909 in the mind of a young Creighton University medical student who sold insurance part-time to help finance his studies.  That student was C.C. Criss, who envisioned the need for more comprehensive health and accident coverage than the limited policies then available.  In 1910, while still in school, Dr. Criss and his wife Mabel bought the year-old charter of the Mutual Benefit Health and Accident Association.  Serving first as treasurer and later as president and chairman of the company that became Mutual of Omaha, Dr. Criss pioneered the simplified, liberal policies to minimize liability from accident or illness.
Mabel Criss provided the organizational and business management skills that enabled the young company to grow and gain a reputation for superior customer service.  Beginning as stenographer and office manager, she became Mutual of Omaha's fist woman officer and a director of the company.  She oversaw construction of the original Mutual of Omaha home office and is credited with the company's family-oriented culture and emphasis on service to customers and the community.
The Dr. C.C. and Mabel L. Criss Memorial Foundation was established in 1978.  The foundation has generously supported educational and scientific purposes, including higher education, cultural, youth, and social service activities.  To honor the Criss's legacy, a gift from the foundation establishes the expanded and renovated Dr. C.C. and Mabel L. Criss Library at the University of Nebraska at Omaha. 

Dr. Guinter Kahn
Guinter Kahn was born May 11, 1934, in Trier, Germany.  The second son of a cattle trader, he and his family suffered from economic hardships and anti-Semitic persecution. In the late 1930s the Kahn family fled to the United States and eventually moved to Omaha.  Dr. Kahn graduated from Central High School in 1951 and then enrolled at Omaha University (now UNO), graduating cum laude three years later.  He was accepted at the University of Nebraska Medical Center's College of Medicine and graduated with honors in 1958.
In 1968, Dr. Kahn began teaching at the University of Colorado School of Medicine.  There, he became aware that patients in an experimental study were growing unwanted hair as a side effect of the drug minoxidil, taken orally for hypertension. Kahn reasoned that a topical solution might have the same effect and produce a "cure" for baldness.  Positive results led to a patent in 1974 and development of the product known as Rogaine.  
For the past three decades, Dr. Kahn has practiced dermatology in Miami. A committed philanthropist, he has given generously of his resources and his time to help make the world a better place. Dr. Kahn has extensively traveled the world, lecturing on the horrors of the Holocaust and advocating tolerance and justice.
Dr. Kahn also has generously invested in educational excellence at his alma mater and specifically the university's information hub — the library. He has provided major gifts to benefit the University of Nebraska Medical Center's Leon S. McGoogan Library of Medicine. The library's main floor is named for Dr. Kahn to recognize his generosity and his belief in the central role of the library. He also has received an honorary doctorate of science from UNMC for his contributions to dermatology.  
In 2004, the year he celebrated 50 years since graduating from Omaha University, Dr. Kahn made an extraordinary gift to support the UNO Library and its expansion project. To recognize his belief in higher education and passion for tolerance, understanding and knowledge, the University of Nebraska at Omaha has named the library addition  — the Dr. Guinter Kahn Addition — to honor his commitment.
We also thank the following people and organizations for their gifts to the Criss Library:

Adah and Leon Millard Foundation Boardroom - Group Study Room 119
Alan and Marcia Baer Family Charitable Trust - Individual Study Room 102G
Courtesy of Steve and Gale Shorb - Individual Study Room 102L
Courtesy of The Nelson Family - Individual Study Room 102N
Eugene S. and Sunny M. Thomas Learning Laboratory - Group Study Room 239
H. Don and Connie J. Osborne Family Gallery - Room 227
In Memory of Doug Loewens - Individual Study Room 102H
In Memory of Dr. John W. Flocken - Individual Study Room 201C
Marion E. and Barbara B. Tritsch Garden
Robert H. Storz Foundation Learning Laboratory - Group Study Room 244
University Library Friends Advanced Learning Center - Classroom 231
UNO Alumni Association Learning Laboratory - Group Study Room 243