Library News
Criss Library is extending hours for prep and finals week this semester. "We are pleased to offer students this additional time", said Dave Richards, Dean of Library Services. The library will stay open until 1:00am Monday-Thursday during prep week, and Sunday-Thursday during finals week to allow UNO students additional research and study hours.
Extended hours dates are:
Monday-Thursday, April 25-28: 7:00am-1:00am
Sunday, May 1: Noon-1:00am
Monday-Wednesday, May 2-4: 7:00am-1:00am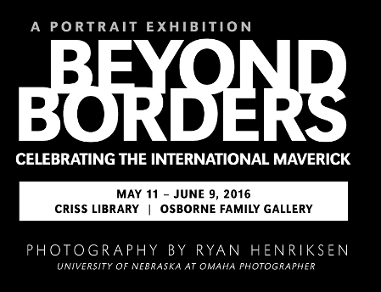 Directions to the Library
From Interstate 80...
» Take Exit 449 labeled "72nd Street" and travel north on 72nd Street to Dodge Street.
» Turn east (right) on Dodge Street. Continue on Dodge Street to 67th Street.
» Turn south (right) onto 67th Street.
» Turn east (left) onto University Drive at the first intersection.
» Travel past the Durham Science Center and the first stop sign on University Drive.
» Continue on University Drive and turn right into parking Lot E.
» The library is located to the west of the bell tower. The entrance to the building is on the south.
For all other directions, visit MapQuest.
Maps:
Yahoo! Map [opens in new window]
Google Maps [opens in new window]
Parking
Visitor parking is available on campus. See the Visitor Parking Map [opens in a new window] for more information.