Library News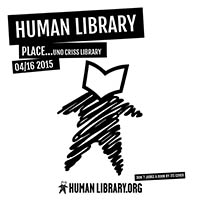 Have you ever wanted to chat with a cancer survivor, a city councilman, or someone whose gone through electroconvulsive therapy? You can have your chance at the Human Library! The Human Library is taking place at Criss Library April 16 from 4-7pm, to give folks a chance to meet interesting individuals they might not have otherwise! For more information, check out the Human Library libguide, and be sure to mark your calendar! We will be accepting reservations for human books starting April 8! http://ow.ly/KYs2t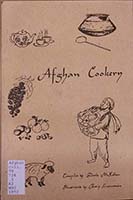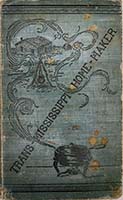 A new exhibit What's Cooking: Cookbooks from Criss Library's Archives & Special Collections is now on display through June 9th in Archives & Special Collections.​A cookbook collects recipes and provides directions about how to prepare and cook food, but the contents of cookbooks also tell us about the eating habits and culinary practices of a people, region, or time period. These texts can also serve to educate the reader or share an appreciation of a particular cuisine. Some of the cookbooks on display here are also examples of the celebration of communities: work colleagues, a religious community, the state of Nebraska, the nations of Afghanistan and the United States, and more.
Kanopy: the new streaming media service offered by Criss Library. Check it out @ https://unomaha.kanopystreaming.com/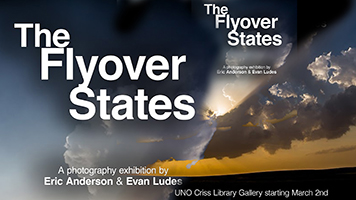 "The Flyover States", a photography exhibition by Eric Anderson & Evan Ludes is currently on display in the UNO Criss Library Gallery. The exhibit features photography from across the Midwest, seeking to share the beauty of a region often overlooked. From starry skies to urban storms and landscapes, The Flyover States can help both coastal visitors as well as local residents appreciate the dynamic scenes found in the heartland. The photographs were shot by Eric Anderson and Evan Ludes between 2010 and 2014. Featured states include Nebraska, Iowa, South Dakota, Colorado, and Wyoming.