Library News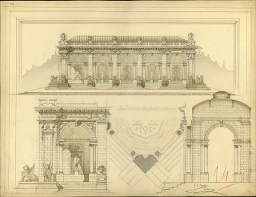 On display on the first floor of Criss Library is the new exhibit, "The Architectural Studies of H. A. Raapke," featuring works produced during H. A. Raapke's student years, circa 1899-1907. Many of these drawings were part of his coursework for two schools in Paris: Altier Préparatoire D'Architecture and École Nationale des Beaux-Arts.
Sixteen of Raapke's original drawings are on display in the windows of the Archives and Special Collections area of Criss Library. The exhibit will run through the end of April 2016. All 59 extant drawings in the library's collection may be viewed in the Criss Library Online Exhibit space at http://unomaha.omeka.net/exhibits/show/raapke.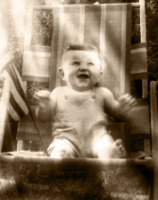 On display in Archives and Special Collections at Criss Library is Charles Timothy Hagel: A Life in Photographs, a biographical exhibit spanning the life of U.S. Secretary of Defense and U.S. Senator Chuck Hagel. A more in-depth version of the exhibit with some different photographs can be viewed online at: http://hagel.omeka.net/exhibits/show/chuckhagelbiography.
This exhibit coincides with the opening of the first portion of the U.S. Senator Chuck Hagel Archives to the community. Researchers may now browse and search inventories of Hagel Photographs, Artifacts, Grant Files, and Schedules in the Archives and Speical Collections database at http://unomaha-public.lyrasistechnology.org/repositories/4/resources/508.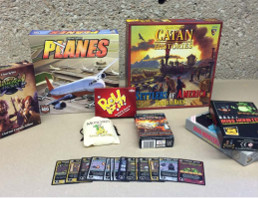 Game Night at Criss Library will be onFebruary 21 from 6-9pm! Game Night will continue on the 3rd Sunday of each month throughout the rest of the semester! Bring your own board games, or use ours. Everyone is welcome, so mark your calendars, and bring a friend! If you have questions, contact Claire Chamley at cchamley@unomaha.edu.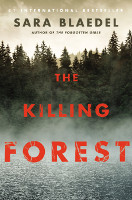 International bestselling author of The Forgotten Girls, Sara Blaedel, will visit Omaha on her U.S. tour for her new book The Killing Forest with an event co-sponsored by UNO Dr. C.C. and Mabel L. Criss Library and the Danish American Archive & Library. Blaedel will speak at UNO's Criss Library on Saturday, February 6th at 1pm. Light refreshments will be served. Sara Blaedel is the author of nine bestselling crime fiction novels published in twenty three countries, translated into over thirteen languages, and optioned for film rights.
Blaedel's latest thriller The Killing Forest takes readers on a journey back through detective Louise Rick's past as she reconnects with the principal investigator at the Hobaek Police Department, her former in-laws, a fanatic religious cult, and her longtime close friend, journalist Camilla Lind. As she navigates through the small town's cramped network of deadly connections, Louise unearths toxic truths left unspoken, and dangerous secrets. The book is full of fascinating details about ancient Nordic religions.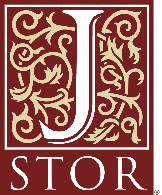 Criss Library recently purchased the JSTOR "full house", and UNO now has access to all fourteen Arts & Sciences collections, and the Life Science collection. The JSTOR collections stand among the most important archives of academic journals, and the "full house" brings over 2,100 additional journals to the library's JSTOR account.
As is standard with the JSTOR archives, a three-to-five year "moving wall" governs access to articles. Depending on the license negotiated with each journal publisher, articles are released into the archival collections three to five years after publication. More recent articles may be available through the library's current subscriptions, and researchers may check the All eJournals A-Z directory to confirm this. The library catalog also includes records for journal subscriptions and even many individual articles.
For more information about these new resources, please contact Jim Shaw at jshaw@unomaha.edu or (402)554-2225.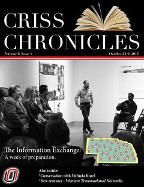 For your reading enjoyment, the current issue of the library newsletter, Criss Chronicles, is available. Click here to read the latest!

Criss Library supports and contributes to the University's outreach and partnership efforts to improve local, urban, regional, national and global life. The library contributes through a number of support, outreach, community engagement, and service learning projects. For more information on current or recent projects or how to partner with Criss Library, please contact the Dean's office.
Current Projects
Girl's Inc. of Omaha
Girls, Inc is a national, non-profit organization dedicated to inspiring girls and serving in high-risk, underserved areas. Girls, Inc. of Omaha has two locations in the Omaha area serving girls from ages 5 - 18 with educational and recreational programs that address math and science education, pregnancy, drug abuse and violence prevention, and many other issues that confront young people today.
The two Girls, Inc. locations each contain a room of books which are available for the girls to use and read. The books are organized by age group and are not available for checkout. As a community engagement project, the librarians at UNO's Criss Library are working with the Girls, Inc. Director of Programs and the Teacher's Education, Library Science Department faculty to organize and develop projects to create a working and sustainable library and both locations. Our goal is to have a library with books which are easy to find, check out and be read by any girl in the organization.
The UNO/UMC (University of Missouri - Columbia) Library Science Department is incorporating the work that needs to be accomplished at Girls, Inc. into Library Science classes. For example, the library management class will work on the floor layout and organization of shelving, books and computers. The cataloging class will catalog and label the books and the collection class will work on building a collection relevant for the patron audience. Ultimately, we will all work toward assisting Girls, Inc. in taking over the day-to-day operation of their future libraries.
Recent Projects
Sibling Institution UNAN, Leon, Nicaragua
In the summer of 2008, The Criss Library initiated a unique opportunity to extend electronic library services to the faculty researchers/UNO adjunct faculty from the Department of English at Universidad Universidad Nacional Autonoma de Nicaragua (UNAN/León). From July 5-13, 2008, Marvel Maring, Fine Arts and Humanities Librarian trained 13 faculty for fours hours each of five days on how to access the Criss Library electronic resources. She continues to provide research assistance to UNAN researchers from a distance using LibGuides and email reference.
LibraryThing Tagging of Multicultural Literature in the Criss Catalog
To increase student accessibility to the Juvenile and Young Adult collections, the library collaborated with three literacy faculty from the College of Education on a service learning project to incorporate more relevant and education-appropriate subject identifiers for the children's and young adult literature. The faculty members teach young adult literature, Spanish language arts and multicultural literature. Each assigned their students to read select books from the two collections and then add educationally and culturally relevant social tags to titles in the social networking site, LibraryThing. The faculty were very enthusiastic and realized that discussion on social tagging could facilitate their students' understanding of the books and how they could be used in an educational setting.
The education librarian met with each class early in the semester. At each session, a demonstration of the library catalog was given with a description of the service need. Next LibraryThing was demonstrated and instructions given on adding social tags to the relevant books. Students in the young adult literature class were intrigued to be asked to contribute using a new technology. The students in the Spanish language class were appreciative of the fact that they could contribute culturally relevant terminology to the library catalog and created bilingual tagging.
The number of books read and described by each student varied according to their class. Students in the young adult literature class were assigned two books each as they were reading longer texts. The Spanish language arts class was reading mostly picture books so they read sixteen each. The professors required some books to be read by more than one person as a way of using the social tags to generate discussion. See sample record with library thing tags.
Proceeds from Semi-Annual Scholastic Book Fair provides books for
Liberty Elementary School, Omaha, NE
Open Door Mission, Omaha NE
Douglas County Correctional Facility
Links