Library News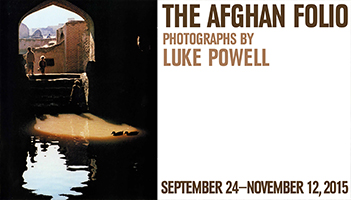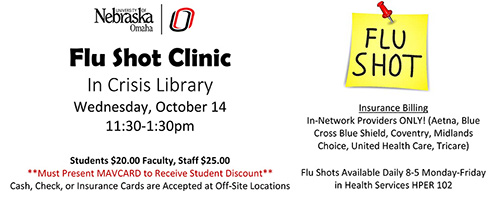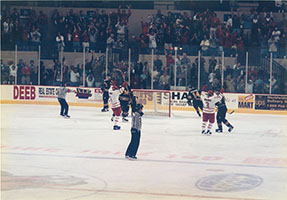 Relive the excitement of UNO Hockey in Criss Library Archives & Special Collections! UNO began its NCAA Division I hockey program in the fall of 1997. The first Maverick hockey contest was on October 17, 1997 at the Omaha Civic Auditorium – a 3-2 loss to the University of Manitoba Bisons. The display includes memorabilia from the first game including a game-worn jersey from the first Maverick to score a goal, programs, tickets, and photographs along with a signed puck, cowbell, and programs signed by the 2015 Frozen Four Mavericks Hockey team. Video clips from the game can also be viewed in the lobby of Archives & Special Collections.
Relive UNO's first NCAA Division I Hockey game! Criss Library will replay UNO's sold out 1997 exhibition hockey game against the University of Manitoba on Saturday, October 17th at 1:30pm to mark the first hockey game at Baxter Arena. Memorabilia including a game-worn jersey, photographs, programs, & more will also be on display in Criss Library Archives & Special Collections.
Free & open to the public. Light refreshments will be served.
For more information, contact Amy Schindler at acschindler@unomaha.edu, 402-554-6046.
Criss Library Café
The Library Café menu includes fresh salads, soups, signature wraps and your choice of five panini sandwiches throughout the day, along with a light breakfast fare of pastries, bagels and breads. Relief from those long study hours is just steps away! Come visit and check-in @Criss Library Café - UNO on foursquare.com, we're located on the north end of Criss Library's main floor. Sit down and quench your thirst with a variety of soft drinks or a Starbucks Coffee and Cappuccino. Have a snack, or order a panini sandwich for lunch.
Library Café Hours

Library Café Closed

Regular Hours:

Summer Break

Monday - Thursday

7 AM - 10 PM

August 30 - September 1

CLOSED

Friday

7 AM - 4:30 PM

Semester Break

Sunday

2 PM - 9 PM

Fall Break

November 25 (4 pm) - November 30

CLOSED

Summer Hours:

Winter Break

Monday - Friday

7 AM - 2:30 PM

December 20 - January 11

CLOSED

Saturday

CLOSED

Spring Break

Sunday

CLOSED

March 22 - March 28

CLOSED